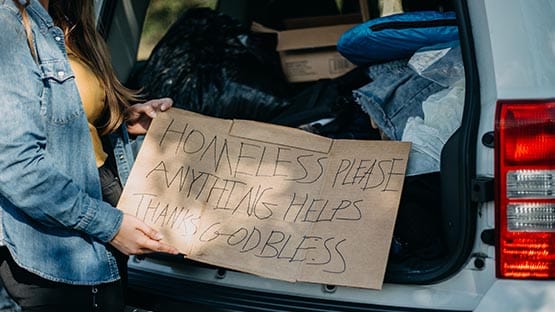 Four organizations will host a housing summit on Oct. 11 and 12 at the Holiday Inn in Staunton aimed at bringing together potential partners, both public and private, to explore housing challenges and solutions over a two-day period.
Augusta Health, Valley Community Services Board, the Central Shenandoah Planning District Commission and the Community Foundation of the Central Blue Ridge formed a working group in response to the pandemic and have continued their work together ever since.
"Housing affects all of us – every single one of us," said Lydia Campbell, a community-based services manager at Valley Community Services Board who is the coordinator for the Valley Homeless Connection. "We all must come together to understand the spectrum of housing issues, from homelessness all the way to home ownership, and decide how each of us who live in the SAW area will care for our community and our neighbors."
SAW is an abbreviation commonly used to stand for Staunton, Augusta County and Waynesboro.
The summit comes at a time when housing costs continue to rise, rental units are in demand and homelessness issues persist in the region.
"Housing is our single most expensive essential need, yet our community's supply does not match the demand for safe, quality, attainable housing for everyone," said Dan Layman, CEO of The Community Foundation of The Central Blue Ridge. "We all feel the consequences of this imbalance regardless of our own circumstances."
The Community Foundation released an ambitious website project and photography exhibit titled "This is Home" by writer Chris Lassiter and photographer Kate Simon related to housing insecurity in 2022.
The housing summit will provide a combination of speakers on relevant topics, along with time for individuals and agencies to think collectively through possible solutions.
Presentation topics will include defining and unraveling common misconceptions around affordable housing; assessing our region's housing landscape; the connections between housing, health and economic development; how to better promote the development of attainable housing stock; and funding solutions and success stories from around the state.
Krystal Moyers, the administrative director for community outreach and partnerships at Augusta Health, sees a correlation between housing insecurity and her work at the hospital.
"Without consistent shelter that is safe, accessible and free of pests and other pollutants, significant health conditions will occur," Moyers said. "Augusta Health is committed to collaborating with community partners to determine sustainable housing solutions, and in turn improve the overall health of Staunton, Augusta County and Waynesboro.
"Our community is rich with nonprofits and other organizations who believe housing is a fundamental need and basic human right," said Moyers.
For more information or to register for the summit, visit www.sawhousing.com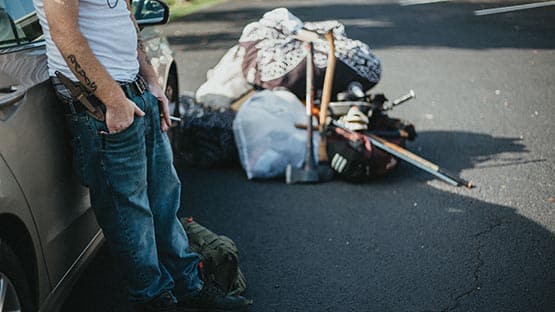 Related stories
River City Bread Basket closer to opening; additional volunteers needed
Published date: September 28, 2023 | 10:41 am
HUD awards $155K to Virginia to help veterans experiencing homelessness
Published date: September 22, 2023 | 3:03 pm
Charlottesville lifts closing time in Market Street Park to ease tension between PD, homeless
Published date: September 21, 2023 | 3:34 pm
WARM hosts open house, ribbon cutting for new offices on Fairfax Avenue
Published date: September 10, 2023 | 12:50 pm
Waynesboro: River City Bread Basket aims to help people on the 'fringe'
Published date: September 8, 2023 | 3:27 pm
Region's cold-weather shelter to double capacity; offer respite to 'feel like a human being'
Published date: September 7, 2023 | 6:24 pm
Harrisonburg: Contractor selected for homeless center; completion set for fall 2024
Published date: September 6, 2023 | 2:17 pm
Waynesboro: Rising temperatures don't meet 'criteria for a cooling center'
Published date: September 5, 2023 | 3:32 pm
Funding available for projects to address homelessness, food insecurity in Virginia Beach
Published date: July 21, 2023 | 2:35 pm
Harrisonburg faces uncertain timeline for homeless center due to supply chain, cost issues
Published date: July 1, 2023 | 11:38 am
Community Foundation photo exhibit puts focus on issue of housing insecurity
Published date: June 29, 2023 | 6:58 pm
HUD provides $46,608 to public housing authority in Virginia to address homelessness
Published date: June 5, 2023 | 4:37 pm
Eighteen local nonprofits awarded $2.3 million from Community Foundation
Published date: May 19, 2023 | 12:37 pm
Eviction prevention efforts in Arlington helped prevent homelessness during COVID-19
Published date: April 28, 2023 | 4:39 pm
Zoning compliance for Waynesboro B Street homeless encampment 'will take time'
Published date: April 20, 2023 | 6:23 pm
Youth Philanthropy Council awards $30K in grants to local nonprofits
Published date: April 19, 2023 | 1:01 pm
HUD announces grants, housing vouchers to address homelessness in Virginia
Published date: April 18, 2023 | 3:53 pm
WARM concludes Cold Weather Shelter season for homeless in Waynesboro
Published date: April 10, 2023 | 1:49 pm
HUD awards Arlington $3 million for homelessness efforts
Published date: April 4, 2023 | 2:07 pm
Virginia awards $12 million to reduce homelessness across the state
Published date: March 13, 2023 | 4:51 pm
Homeless encampment on B Street in Waynesboro remains open – for now
Published date: March 13, 2023 | 3:23 pm
Time's up: Ten days pass, homeless remain at B Street encampment in Waynesboro
Published date: March 7, 2023 | 5:23 pm
Waynesboro had a day shelter for the homeless; it was shut down due to zoning
Published date: February 27, 2023 | 1:39 pm
Recent HUD funds won't address homeless, affordable housing in Waynesboro
Published date: February 24, 2023 | 3:15 pm
Despite options, most Tent City residents 'pitched their tents elsewhere'
Published date: February 24, 2023 | 10:36 am
Property owner responds: Has 'compassion' for homeless, will allow them to stay on land
Published date: February 22, 2023 | 10:51 am
Evicted again: Police assisting B Street landowner with 'trespass enforcement' of homeless
Published date: February 22, 2023 | 2:41 pm
Waynesboro City Council to discuss homelessness at Feb. 24 retreat
Published date: February 20, 2023 | 12:00 pm
Harrisonburg shares vision, designs for Homeless Services Center
Published date: February 16, 2023 | 7:12 pm
Local ministry on the ground helping Waynesboro's homeless survive, thrive
Published date: February 16, 2023 | 3:03 pm
Citizens urge Waynesboro to take the lead on homelessness, affordable housing
Published date: February 14, 2023 | 4:03 pm
Ending homelessness: What can Waynesboro do to prevent the next Tent City?
Published date: February 8, 2023 | 3:19 pm
Homeless population packing up, moving out of Tent City in Waynesboro
Published date: February 7, 2023 | 6:30 pm
Waynesboro homeowner says B Street homeless encampment 'not safe'
Published date: February 3, 2023 | 3:58 pm
HUD grant to provide housing, services to homeless population in Virginia
Published date: February 3, 2023 | 4:22 pm
Harrisonburg ready to share designs for planned Homeless Services Center
Published date: February 2, 2023 | 3:53 pm
Tent City evictions: Councilman thinks the city should have answers for housing problem
Published date: February 2, 2023 | 8:40 am
Tent City is not the solution: But Waynesboro doesn't seem to care about its homeless
Published date: February 2, 2023 | 10:27 am
Evicted: Waynesboro's homeless population served trespassing orders for Tent City
Published date: February 1, 2023 | 11:42 am
Putting veterans first: Salem HCS laser-focused on ending homelessness
Published date: January 30, 2023 | 2:38 pm
City Council eases restrictions on cold weather shelters in Waynesboro
Published date: January 12, 2023 | 1:24 pm
'Incredibly difficult': Homeless shelter turns people away due to staffing, regulations
Published date: December 9, 2022 | 5:35 pm
Nonprofit homeless shelter to save $225k after Staunton company installs solar
Published date: December 5, 2022 | 5:06 pm
'Homeless and hated': LIFEworks Project offers hand, dignity to unsheltered population
Published date: November 28, 2022 | 1:53 pm
Beyond the bikes: Man on a mission to help unsheltered community
Published date: November 18, 2022 | 8:20 am
Bike Box providing transportation for those in need, one bike at a time
Published date: November 17, 2022 | 9:52 am
Waynesboro: Homeless agency needs $40k to get through winter months
Published date: November 13, 2022 | 9:10 pm
COVID-19 funding blessing to homeless community, but emergency shelters closing soon
Published date: August 11, 2022 | 12:12 pm
City moves forward on purchase of permanent homeless shelter property
Published date: June 23, 2022 | 4:32 pm