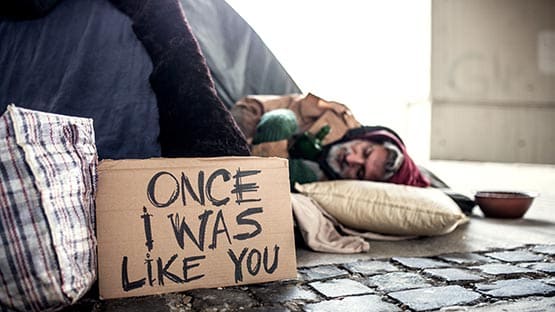 The City of Waynesboro is currently facing a crisis among its homeless population – with unsheltered men and women being removed from private property in the city – and with limited space available in permanent and overnight shelters.
In Fredericksburg, Spotsylvania and Stafford, Va., the U.S. Department of Housing and Urban Development has awarded grant funding to provide housing and supportive service to Virginians experiencing homelessness and people facing domestic violence.
The award totaling $135,684 was provided to the Fredericksburg Regional Continuum of Care.
HUD delivers federal funding to local communities and organizations through the Continuums of Care (CoC), which are bodies that coordinate the on-the-ground implementation of homelessness response systems. The Fredericksburg Regional CoC is led and staffed by members of the George Washington Regional Commission.
"The HUD grant funding is a new opportunity to bring dollars for rural homelessness to our regional community," said Chip Boyles, executive director of the GWRC. "The Fredericksburg Regional Continuum of Care was one of only two Virginia CoCs selected to receive funds for a domestic violence grant targeting rural areas of the region (Caroline and King George Counties). Partnering with Empowerhouse, the region's local DV provider, this funding will be used over the next three years to better support our rural areas in accessing housing in a way the CoC has not been able to before."
To receive this funding, HUD asked communities to develop a comprehensive approach to address unsheltered and rural homelessness. This plan needed to involve coordination with local healthcare providers and healthcare agencies.
"Virginia is home to tremendous community organizations, dedicated local leaders, and neighbors who are looking out for those experiencing difficult moments in their lives. This funding will help officials in the Fredericksburg, Spotsylvania, and Stafford areas provide shelter, safety, and peace of mind to more Virginians who are at risk or in crisis," said Rep. Abigail Spanberger (D-VA-07). "I want to thank the George Washington Regional Commission for their leadership. I know that this award will provide much-needed support to our fellow Virginians – making our communities, our Commonwealth, and our country stronger in the process."