Project Mental Health


If you or someone you know needs support now, call or text 988 or chat at 988lifeline.org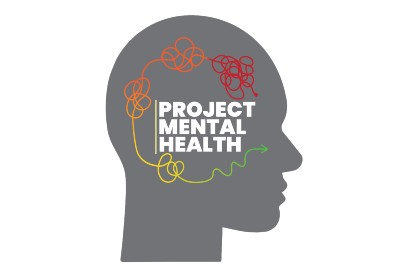 Two in five Virginians report having had a negative impact on their mental health since the beginning of the pandemic in March 2020.
That works out to: 3.5 million of us.
Everybody is stressed, including those who we turn to for help – healthcare workers, counselors, first responders.
Millions have lost their jobs or had their hours cut. Millions more are mourning those lost to COVID, or struggle with the aftereffects of long COVID, and wonder when, or if, things will ever get back to normal.
What you need to know is: you are not alone.
Project Mental Health aims to connect you with the resources available in our community that can give you the help you need.
You're here because you or someone you care about needs help.
We aim to get you connected with the people in Augusta County, Staunton and Waynesboro who can help get you back on track.
Resources
The following is a list of local resources from Mental Health America of Augusta, which responds daily to calls from persons who want to know more about mental illness, or who want referral to a local health resource.
Click on any of the resource categories below to be connected to local and national resources.
Special thanks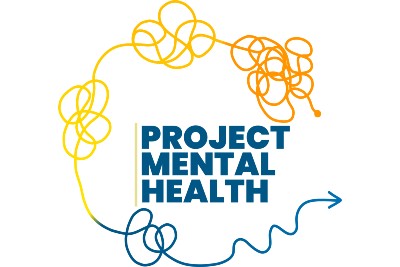 Our thanks to these local organizations that provided input and support into the development of Project Mental Health.

Arrow Project
The purpose of ARROW Project is to enhance resilience, empowerment, and self-advocacy within local communities by expanding mental health treatment possibilities for and within the Augusta County, Staunton, Waynesboro, Virginia area.
Augusta Free Press
Augusta Free Press launched in 2002. The site serves as a portal into life in the Shenandoah Valley and Central Virginia – in a region encompassing Augusta County, Albemarle County, Nelson County and Rockingham County and the cities of Charlottesville, Harrisonburg, Staunton and Waynesboro, at the entrance to the Blue Ridge Parkway, Skyline Drive, Shenandoah National Park and the Appalachian Trail.
Augusta Health
Augusta Health opened in 1994 to continue a tradition of personalized care with small-town hospitality that began more than 50 years ago with predecessor hospitals in Staunton and Waynesboro, Virginia. Today, our highly trained physicians and staff use state-of-the-art technology to provide superlative care with warmth and compassion.
Central Shenandoah Health District
Vision: Healthy People in Healthy Communities. Mission: Protect and promote the health and well-being of residents in the Central Shenandoah Valley. Who We Serve: The counties of Rockbridge, Bath, Augusta, Highland and Rockingham and the cities of Harrisonburg, Staunton, Waynesboro, Lexington and Buena Vista.
Central Shenandoah Valley Office on Youth
The mission of the Office on Youth is to promote collaborative efforts among youth and family service agencies to encourage positive youth development in our community.
City of Waynesboro Department of Emergency Management
Waynesboro Emergency Operations Center is a division of the Department of Emergency Management and is staffed 24/7 year-round by a staff of highly trained public safety dispatchers. They receive, dispatch, and coordinate responses to all 911 calls for police, fire, and EMS. They can also, if necessary, deliver pre-arrival instructions to callers and aid them until help arrives.
Mental Health America of Augusta
Mental Health America of Augusta is a non-profit, non-governmental, service, education, advocacy, and volunteer organization focused on mental health. Dedicated to Building Mentally Healthier Communities.
NAMI Central Shenandoah Valley
NAMI Central Shenandoah Valley VA is all about mental health and promotion of mental health.
Shenandoah LGBTQ+ Center
The Shenandoah LGBTQ Center is a community-based organization that strengthens the LGBTQIA+ community through advocacy, education, programs and safe spaces.
The Ditto Project
Our mission: Suicide prevention and education.
Valley Community Services Board
Valley Community Services Board is a publicly funded organization where citizens of Staunton, Waynesboro, and Augusta and Highland Counties can receive Behavioral Health, Substance Use and Developmental Services services.
Waynesboro Family YMCA
At the Waynesboro Family YMCA, we're more than a gym. While we have the latest interactive Precor equipment and dynamic group fitness classes, we also deliver lasting personal and social change within individuals and the community as a whole.
This slideshow requires JavaScript.