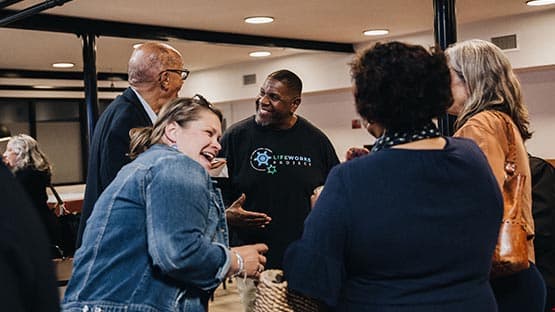 The LIFEworks Project is working to broaden its base of volunteers as it prepares to open the River City Bread Basket on Oct. 7.
Volunteers are needed to help stock shelves, perform guest intakes, clean the facility, assist seniors and others with bags, deliver to various facilities, pack backs, grocery store pickup and more.
"No amount of your support will be turned away," said A.J. Young, Jr. in an email to supporters of the organization. "Together we will lift this community in a substantive way."
The nonprofit organization hopes the client-choice option for the food pantry will help address food insecurity throughout the region and allow those who shop there an opportunity to choose culturally appropriate food for their family.
The pantry is located at 505 N. Winchester Ave. in Waynesboro.
A grand opening is scheduled for Oct. 7 at 9 a.m. The pantry will be open to shoppers following the celebration from 10 a.m. to 2 p.m.
For more information, visit thelifeworksproject.org
Related stories
Waynesboro: River City Bread Basket aims to help people on the 'fringe'
'Homeless and hated': LIFEworks Project offers hand, dignity to unsheltered population