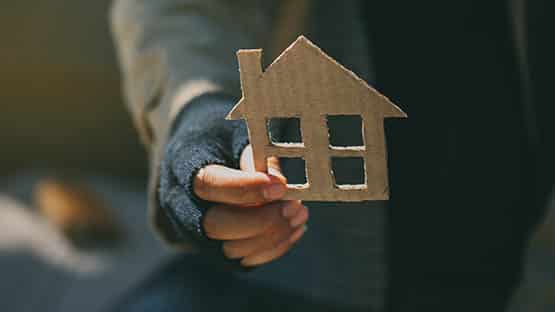 The U.S. Department of Housing and Urban Development announced today the third group of communities to receive housing vouchers to address homelessness among people in unsheltered settings and rural communities. According to HUD, this funding builds on the Biden-Harris Administration's commitment to coordinated efforts to address unsheltered homelessness and homelessness in rural areas.
HUD is awarding $45 million for 3,379 Stability Vouchers to 135 public housing authorities and partnering Continuum of Care communities across the United States.
Only one Virginia-based CoC received funding this time. The Virginia Housing Development Authority and Fredericksburg, Spotsylvania, Stafford Counties CoC received five stability vouchers totaling $46,608.
"The Stability Voucher program is a great resource to prevent homelessness," said Regional Administrator Matthew Heckles.  "By leveraging HUD resources and partnering with Continuum of Care communities, the Biden-Harris Administration will further accelerate progress toward our shared goal of ending the homelessness crisis and providing a home for all."
In 2022, HUD Secretary Marcia L. Fudge and the United States Interagency Council on Homelessness launched House America, a national initiative in which HUD and USICH partnered with 105 communities led by mayors, county leaders, governors and tribal nation leaders to place more than 100,000 households from homelessness into permanent housing and add more than 40,000 units of affordable housing into the development pipeline.
In late December, All In: The Federal Strategic Plan to Prevent and End Homelessness, was released and set forth President Biden's ambitious goal to reduce all homelessness by 25 percent by 2025.
"HUD is committed to making sure that people in unsheltered settings and rural housing have access to housing and to help them deal with the affordability crisis," said Fudge. "These vouchers will enable communities to partner with health and housing agencies to coordinate efforts to reduce homelessness and help thousands of people move off the streets into permanent housing."
The Stability Voucher Program makes Housing Choice Voucher assistance available through a competitive process to PHAs who are partnering with local Continuum of Care organizations and/or victim service providers to assist households experiencing or at risk of homelessness, those fleeing or attempting to flee domestic violence, dating violence, sexual assault, stalking, human trafficking and veterans and families that include a veteran family member that meets one of the proceeding criteria.