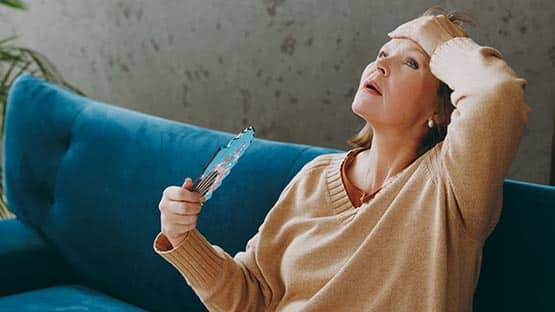 With temperatures on the rise this week, the area's homeless population is left to struggle with the excessive heat during the day – and many don't have anywhere to go during the hottest times of the day.
While community shelters are often available in the cold-weather months, those same shelters do not open in extreme heat that pops up in the summer.
The AccuWeather RealFeel temperatures throughout Virginia have been as high as 105 degrees this week.
"The brutal heat can be just as dangerous as the brutal cold," said Brian Edwards, the acting executive director for Waynesboro Area Refuge Ministry, or WARM, a nonprofit offering a cold-weather shelter, transitional housing and outreach programs.
Waynesboro City Manager Mike Hamp said that city staff monitors the weather and does examine the need for cooling centers based on the forecast.
"We are constrained by limited available facilities and staffing, especially when school is in session.  A cooling center would likely be coordinated regionally," Hamp said.
"We know that the next several days will be hot, but probably won't meet the typical criteria for a cooling center," he said.
The last cooling center in Waynesboro was opened in 2012 in the days following the derecho when the city experienced widespread power outages and high temperatures, Hamp said.
"Absent the power outage, generally conditions should involve heat indices of 105 degrees and higher; 85 percent or higher humidity," he said.
Edwards said that there are places that unhoused individuals can go to cool off: the Waynesboro Public Library, for example. He also said some businesses are OK with those in need of cooling off to come in as long as they push around a cart and appear to be shopping or purchase something.
"There are some businesses that will let folks come in, or you know, some that won't. They may not invite them in, but they're not going to chase them out," Edwards said. "Especially, you know, if they're not causing a problem or anything like that."
Edwards said WARM's cold weather shelter manager also works for the nonprofit as its outreach director. On extremely hot days, they try to provide bottled water to unhoused people, provided they know where they are.
"If we know that they're there, we'll bring some supplies to them so that they can, you know, not become dehydrated, and hopefully stay somewhat cool," Edwards said.
A.J. Young Jr., and his wife, Adrienne, provide assistance to Waynesboro's homeless residents through a nonprofit they founded, LIFEworks Project.
They said they have had conversations on a broader level about a need for a day shelter in warm and cold weather, but they said, they would like to see cooling centers open to not only homeless individuals, but those that do not have air conditioning on hot days like Waynesboro is experiencing this week.
"I'd like to see that happen," said A.J. Young Jr. "I think it's important."
Adrienne Young, who serves as executive director for LIFEworks, said there are no easy answers when it comes to the need for cooling centers and community support for endeavors like this.
"I think there are a lot of people who are interested in serving others, and we know that there isn't anywhere for people to go when it's hot," she told AFP. "We actually just served someone on Friday who was living on Commerce Avenue in an apartment. She had her door propped open, and she had a box fan trying to pull the air in."
Across the country, heat contributes to more than 1,500 deaths annually, and advocates estimate about half of those people are homeless.
"There's a need," she said. "Pretending that something doesn't exist or not talking about it, doesn't mean there isn't a need.
"And what tends to happen is things come to a head. And then everybody wants to do something. And the time to do that is when we can sit down and calmly come up with an idea that will serve the most people in the best way.
"Before there is an unfortunate emergency."
Related stories
Waynesboro had a day shelter for the homeless; it was shut down due to zoning
'Homeless and hated': LIFEworks Project offers hand, dignity to unsheltered population
Local ministry on the ground helping Waynesboro's homeless survive, thrive
Ending homelessness: What can Waynesboro do to prevent the next Tent City?
Tent City is not the solution: But Waynesboro doesn't seem to care about its homeless
Citizens urge Waynesboro to take the lead on homelessness, affordable housing
City Council eases restrictions on cold weather shelters in Waynesboro
'Incredibly difficult': Homeless shelter turns people away due to staffing, regulations
Beyond the bikes: Man on a mission to help unsheltered community
Harrisonburg shares vision, designs for Homeless Services Center
Harrisonburg ready to share designs for planned Homeless Services Center
Harrisonburg faces uncertain timeline for homeless center due to supply chain, cost issues