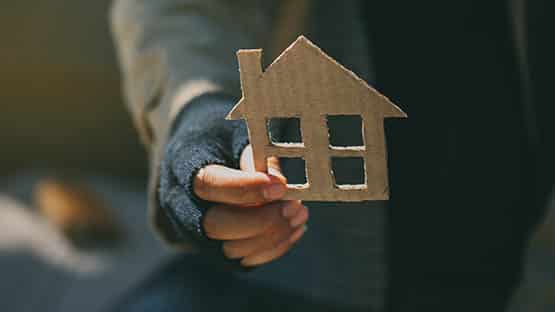 The evictions at Tent City in Waynesboro are forcing the city's leadership and nonprofits to have a broader conversation about affordable housing and the best ways to help unsheltered individuals – with at least one citizen demanding the city take the lead on a solution.
Waynesboro Mayor Lana Williams reinforced at Monday night's City Council meeting the various organizations providing services to the homeless community.
In a prepared statement, Williams read: "I'd like to take a moment to acknowledge the various organizations and agencies that work in our community to provide service and aid to the homeless individuals or prevent homelessness. … Council appreciates the work and kindness provided by everyone in our community to care for unsheltered individuals."
City Manager Mike Hamp also spoke on the situation – by all counts, seeming to punt the responsibility for a solution away from the city, and instead, implying the city's role should be to provide funding to agencies working directly to provide services to homeless individuals.
Hamp said aside from the Police Department and Department of Social Services, "the city does not employ professionals that are in regular contact with homeless or unsheltered individuals. As the mayor noted, we rely to a great extent on cooperation and coordination with agencies in the community or in the region that have a homeless or sheltering specific mission," Hamp said. "I've not done extensive or exhaustive research on this, but it's my belief that such an arrangement is typical for small municipalities."
Hamp acknowledged that nationally, the issue of homelessness is pressing local governments of all sizes to explore new innovative responses to the challenges present in communities.
Hamp said that the city has increased financial support to Waynesboro Area Refuge Ministry, or WARM, and provided additional funding to the Valley Community Services Board. He also cited the utility relief provided to low-income residents who had financial stress during COVID for keeping people in their homes.
Hamp said the city "does not actively search for encampments or individuals. However," he said, "we do have a duty to respond for calls for service, complaints, and certainly for criminal activity if it's believed or seen to be occurring."
During the public comment session of the meeting, several area residents spoke up regarding the recent Tent City evictions and the broader issue of homelessness and affordable housing in the City.
Frankie Hollingsworth, a Waynesboro resident and director of Reprieve Ministries, said he doesn't blame the city or landowner or anyone else for the Tent City evictions.
However, he said, we should use this as a time of reflection and action.
"It's time to look in the mirror for every one of us and say, 'What can I do to combat the homelessness in our city?'" Hollingsworth said. "It's everywhere. It's not just Tent City.
"We've got to remember that these people in Tent City and the homeless people that we deal with in general are somebody's son, somebody's daughter, somebody's dad, somebody's mother …"
Some of the homeless in the city are Waynesboro High School graduates, a former coach at the Y and a former James Madison University football player.
"There are stories in there that would just break your heart," Hollingsworth said. "And I understand why some of these women and some of these men end up in that situation.
"It could happen to every one of us," he said. "None of us is beyond that happening to us."
Fidel Ramirez said he moved to Waynesboro 17 years ago.
"I'm one of those ex-homeless people."
Ramirez said the homeless need help particularly at night. He said if Waynesboro doesn't do something to address the needs of the homeless now, it's going to get much, much worse.
He asked City Council to provide a facility for a warm dinner and a place where people can get ready for the next day.
Otherwise, he warned, you're going to get a subculture.
"And it ain't going to be a good subculture," he said. "Because it's going to be those broken people trying to survive where they ain't got a way to survive. They're going to start stealing, robbing, and it's going to get bigger and worse."
AJ Young, with The LIFEworks Project, based in Waynesboro, said the reality of renting an apartment or a home in the city is a nightmare.
"For many individuals and families, one of the realities that the City of Waynesboro faces is the lack of fair price housing for people who simply want to rent, and the level of dignity that should accompany those who rent property from every landlord in the City of Waynesboro," he said. "I don't believe that any of you want to see anyone in the city whom you represent be unable to afford a decent place to stay in the city. I don't believe that any of you would want to see any person or family live in unbearable conditions in the city that you serve and represent.
"I'm asking you that you would consider partnering with those of us who care about our city and its most vulnerable citizens. Because after all, they are citizens, too. They have families, and they deserve to have what the best of this city has to offer."
Jennifer Lewis, a Waynesboro resident and mental health worker, addressed the "unsafe and inappropriate living conditions" of people in the city.
She said that people don't feel safe speaking out and asking for help with mold, bedbug infestations or other issues in the some of the city's low-income housing options because they are afraid they will be evicted for voicing their concerns.
As a mental health worker, she helps people who are discharged from psychiatric hospitals. Her clients have a voucher that guarantees rent will be paid. However, due to lack of affordable housing, many of her clients are discharged to hotel rooms.
"They can't get their life back on track living in a hotel room. It's unsustainable," she said. "Housing is the rock – the foundation of stability and recovery. If you're constantly worried about having a roof over your head, how can you focus on your own mental health?"
She said that her husband and her often take walks on the Greenway, and she sees the WARM buses dropping the homeless individuals off in the mornings.
"How do we not have a day shelter for these folks?" Lewis asked Council. She talked about her experience working with The Haven in Charlottesville, where people get mail delivered, get a hot meal, can take a shower and access computers to look for jobs or submit rental applications.
"It's embarrassing and appalling that we allow our neighbors to live like this," Lewis said. "We can do better, and it is absolutely our responsibility to do better.
"The lack of ideas is not the problem," she said. It's the lack of political will."
Connie Wright-Zink spoke on behalf of the Waynesboro chapter of Virginia Organizing.
"We've been in Waynesboro for over two years gathering information and stories from low-income and unhoused neighbors to understand the extent of their struggles," she said.
Wright-Zink said parents take their children into abandoned buildings or homes to sleep at night.
"How can we sleep at night, knowing how desperately unsafe and inhumane the day-to-day existence is of many of our neighbors? How can we allow anybody but most especially children, our elders, and those with physical and mental challenges to live such grim lives?"
She said Virginia Organizing is willing to work with the city to find a solution that will "lift up all of our citizens to a fair and humane equality."
"Without that work, we are nothing more than a shameful example of selfish, compassionless people who think, 'I have mine. You need to work harder for yours.'"
Jordan Fust, also a member of the Waynesboro chapter of Virginia Organizing, is the co-owner of a farm that operates in Waynesboro.
"Please work with the community to make Waynesboro a place we can all have safe and dignified housing," Fust said. "We need to do something to protect the housing that we already have that is substandard and going into disrepair. We need some sort of rental inspection program to pinpoint and fix those issues.
"And we need creativity and bravery to create new affordable housing options in the face of so much money pushing for large homes for single family and suburbs."
Randall Wolf, a homeless advocate who works with many of the city's unsheltered residents through Bike Box of the Blue Ridge, expressed frustration over Waynesboro's lack or priorities.
He specifically mentioned the city's investment in the renovation of Verona Elementary School for a regional animal shelter.
"It's time to shelter citizens and people," Wolf said. "There are a lot of things that we need in the city for these folks. One thing is a place that they can get mail. Imagine trying to keep up with your life without a mailbox, right? Or a place to charge your smartphone, a place to get out of the rain during the day.
"A day shelter could be a critical element to help our neighbors," he said. "I know this is a big issue. No easy answers. But there's a bunch of people in this room. They want to find solutions with you and help you and support you. But you need to take the lead on this.
"It's not enough for churches or other nonprofits to try to lead on this. It needs to be the City of Waynesboro, the City of Staunton, the county of Augusta and other municipalities throughout our state and nation."
Related stories
Ending homelessness: What can Waynesboro do to prevent the next Tent City?
Homeless population packing up, moving out of Tent City in Waynesboro
Harrisonburg ready to share designs for planned Homeless Services Center
Tent City evictions: Councilman thinks the city should have answers for housing problem
Evicted: Waynesboro's homeless population served trespassing orders for Tent City
'Homeless and hated': LIFEworks Project offers hand, dignity to unsheltered population
Waynesboro homeowner says B Street homeless encampment 'not safe'
Beyond the bikes: Man on a mission to help unsheltered community
Bike Box providing transportation for those in need, one bike at a time