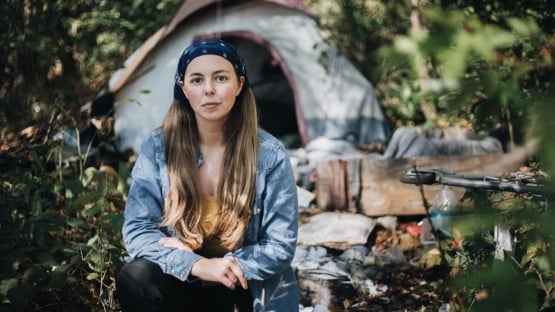 Forty-three percent of individuals are housing unstable in the Valley.
A photography exhibit organized by the Community Foundation of the Central Blue Ridge asks community members to look at the issue of housing and think about what can be done.
"It's not about what you did or didn't do," "This is Home" photographer Kate Simon said of housing insecurity. She began taking photos for the exhibit in September 2022.
Simon, who lives in Staunton, said the goal of the photo exhibit is to ask the right questions and bridge the barrier to compassion.
"Housing is such a fundamental human right," she said, "and if you don't have housing nothing else matters because you are stressing out about 'where am I going to sleep tonight?'"
For now, "This is Home" is on display at the By and By Café in downtown Staunton, but will move around to other exhibit spots.
Simon, a self-employed photographer, earned her bachelor's degree in education from Mary Baldwin University. Last year, she assisted the Community Foundation in photographing mental health illness. She said different aspects of this year's focus are seen in each photo in the exhibit.
"We are all very close to [homelessness]," Simon said.
What she discovered in photographing subjects who are housing insecure is that many commit a petty crime in order to be put in jail, get warm and get fed three meals a day. Some also call 911 and go to the hospital for a few days.
"It is affecting you, you just don't see it," Simon said.
Instead of society helping families and individuals in need pay their mortgage or rent, society pays for them to spend time in jail or the hospital.
"Beyond our commitment to including people with lived experience in future decisions about investing in housing solutions, our objective for our housing exhibit is largely to engage the broader community in conversations about housing insecurity, its complexities and, indirectly, addressing many of the misperceptions that we have about people experiencing housing insecurity. If we can accomplish that objective we might stand a good chance of increasing the compassion needed to tackle these issues," Community Foundation Executive Director Dan Layman said.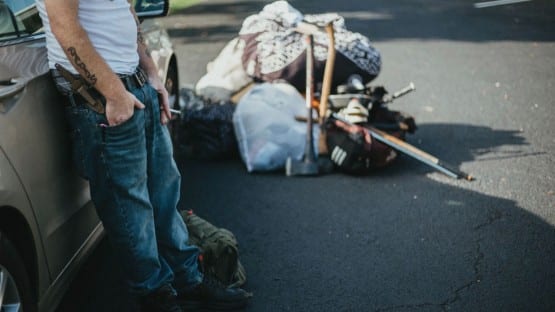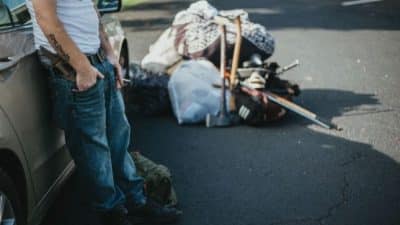 Before the decision was made to focus on housing insecurity in 2023, Layman represented the Community Foundation on the Staunton-Augusta County-Waynesboro Public-Private Partnership, which was created during the pandemic to address the immediate health crisis. He was also a member of a specific subcommittee of the Partnership that was focused on vaccinating vulnerable communities.
The Vulnerable Communities subcommittee continued its work after the Partnership ended its work, and shifted attention to housing as a major social determinant of health. Layman led the group, which includes the Community Foundation, Augusta Health and the Valley Community Services Board.
"It was at this time that [the Community Foundation] chose to direct our strategic focus to addressing housing insecurity, from homelessness to attainable workforce housing," Layman said.
They realized that housing is not a simple issue, and also a hot topic not only in the Valley but across the United States. With so much talk about housing, the subcommittee decided its first step must be to bring all interested parties together from the public sector, private sector and nonprofit sector to share information and develop a format on moving forward together. At this point is when the Housing Summit was scheduled for October 2023.
"At the same time that this was developing, [the Community Foundation] decided that any investments we make to address housing insecurity need to be based on our understanding of these issues from the perspective of residents who are housing insecure and made with their input," Layman said.
To create understanding and perspective, the Community Foundation created a new position to focus on Community Engagement and hired Chris Lassiter for in January 2022. He immediately began meeting with residents who had or were living the housing insecurity experience.
"Their stories were so compelling, and they illustrated how complex and wide-ranging these issues are, that we decided to share these stories with the general public through the creation of our housing exhibit: This is Home," Layman said.
The Housing Summit is scheduled for October 11 and 12, 2023 at the Holiday Inn conference center in Staunton.
"There are so many stories, this will never be done," Simon said of the photo exhibit's future.