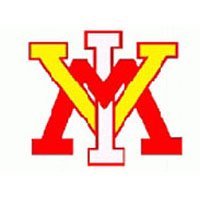 Virginia Military Institute football strength and conditioning coach Jimmy Whitten has announced Curtis Whaley as the Institute's Head Strength and Conditioning Coach for Olympic Sports.
Whaley's duties will including overseeing the strength and conditioning programs for the Institute's lacrosse, baseball, wrestling, women's water polo, men's and women's swimming and diving and both men's and women's soccer.
"Curtis Whaley has over seven years of strength and conditioning coaching experience at the college and high school levels," said Whitten of the hire. "He most recently served as a graduate assistant in the Gardner-Webb University Strength & Conditioning program where he was responsible for the training of baseball, track sprinters and jumpers, softball, women's tennis, and men's and women's golf teams. Curtis is a Certified Strength and Conditioning Specialist (CSCS) by the National Strength & Conditioning Association and he is also a certified USA Weightlifting Level 1 Sports Performance Coach."
"We are very excited to have Curtis join the VMI family. He exudes the energy and passion that it takes to develop our cadet-athletes in the weight room. He is going to be an excellent fit to our coaching staff," said VMI baseball head coach Marlin Ikenberry.
"Coach Whaley will be a great fit at VMI. He is highly motivated to begin building relationships with our cadet-athletes and elevating their athletic expectations," said head lacrosse coach Brian Anken. "I was especially impressed with his teaching philosophy and commitment to accountability."
Whaley served most recently at Gardner-Webb University as a graduate assistant while working towards his Master's of Art degree in sports science and pedagogy. He is slated to graduate with his master's degree in May 2015.
While at Gardner-Webb, Whaley was responsible for the strength development of the University's baseball, softball, women's tennis and both men's and women's golf. He was also responsible for the track and field team's sprinters and jumpers. Whaley also aided with the Runnin' Bulldogs' football program.
Prior to his time in Boiling Springs, North Carolina, Whaley was the strength and conditioning coach at South Central High School from 2007-2013, working closely with the baseball program, including the on-field development of the varsity and junior varsity pitching staffs. While at South Central, Whaley was a special education teacher from 2011-12.
A versatile coach, Whaley served as the head coach of the West Craven American Legion baseball team from during the 2007 season. Duties included day-to-day operations while also working with the West Craven High School varsity baseball program.
Whaley graduated from East Carolina in 2008 with a Bachelor of Science degree in health education, earning honor roll status twice. Prior to ECU, Whaley did course work at Lenoir Community College, putting credits towards his bachelor's degree while pitching and playing second base on the baseball team.