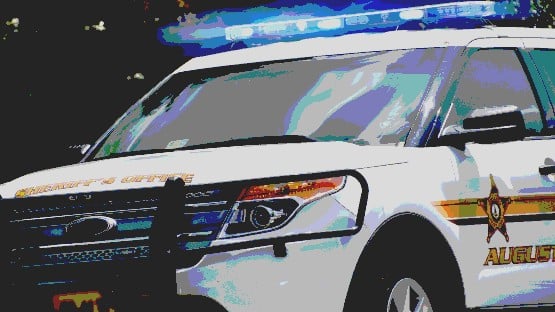 An Augusta County resident has started a Change.org petition to urge the county to equip the sheriff's office with dash and body cameras.
The effort initiated by Logan Riner is still in the early stages – at this writing, there are 21 signatures, so, modest.
The issue, though, is one that has the support of a wide base of county residents. According to a community survey presented to the Board of Supervisors in March, 90 percent of Augusta County residents back having county government equip sheriff's deputies with body and dash cams – just 2 percent are opposed.
Another finding from that survey: 80 percent agree that county tax dollars should go toward purchasing the body and dash cams – with 8 percent against the use of county tax dollars.
The Augusta County Board of Supervisors, in the face of that overwhelming public support, voted 5-2 in April to block a proposed one-cent property-tax increase that would have been used to fund the purchase and installation of body and dash cams for sheriff's deputies.
The vote came after there appeared to be a 4-3 majority on the BOS to support the tax increase and the body and dash cam program.
The issue seems to have gotten caught up in the political back-and-forth between county leaders and the locally infamous Nexus Services, whose leaders have been engaged in a years-long feud with the county sheriff, Donald Smith, the Commonwealth's attorney, Tim Martin, and members of the Board of Supervisors.
Riner, with the petition, hopes to be able to provide another measure of the support that there is in the community at large for the body and dash cams, which are in wide use in law enforcement agencies nationwide.
"As a concerned resident of Augusta County, I am writing this petition to urge the local authorities to equip our sheriffs' office with dash and body cameras. This is not just a matter of personal safety for both citizens and law enforcement officers; it is an essential tool that promotes transparency, accountability, and trust within our community," Riner said.
"Dash and body cameras are proven to be effective tools in capturing unbiased evidence during encounters between law enforcement officers and civilians," Riner said. "They offer an objective perspective on incidents, helping to prevent false accusations or misunderstandings from escalating into larger conflicts. By implementing these devices within our sheriffs' office, we can enhance public trust while simultaneously protecting the rights of both citizens and officers."