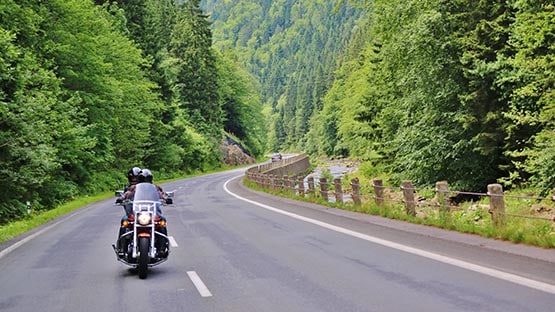 Thirteen individuals died in 10 traffic crashes over the 2023 Labor Day holiday weekend in Virginia, according to preliminary reports.
Half of the traffic crashes involved motorcycles, in which seven motorcycle operators and passengers lost their lives.
The 10 fatal traffic crashes included one fatal motorcycle accident in Nelson County that shut down U.S. Route 250 on Monday for several hours from I-64 exit 99 to the roundabout at Route 151.
Other traffic fatalities occurred in the City of Virginia Beach and Campbell, Hanover, James City, Montgomery, Pittsylvania, Rockbridge, Scott and Wythe counties.
The crashes in Campbell, Pittsylvania and Scott County each involved two fatalities.
The fatal motorcycle crashes also occurred in Virginia Beach and Hanover, Scott and Wythe counties.
"To have lost this many lives to traffic crashes, especially motorcycle riders, in just four days is both disheartening and alarming," said Colonel Gary T. Settle, Virginia State Police Superintendent. "As demonstrated by the enforcement statistics from the holiday weekend, Virginia's state troopers were on patrol doing everything we could to prevent crashes and encourage compliance with Virginia traffic laws."
During the four-day statistical counting period for the 2023 Labor Day weekend, Virginia State Police participated in both the annual Operation C.A.R.E. – the Crash Awareness Reduction Effort – as well as the Drive Sober or Get Pulled Over DUI prevention campaign.
State police enforcement efforts resulted in:
73 DUI arrests
279 drivers being cited for violating Virginia's "hands free law"
Virginia State Police stopped 4,475 speeders
Virginia State Police stopped 1,945 reckless drivers
State troopers cited 491 seat belt violations
State troopers cited 150 child restraint violations
Operation CARE is a nationwide, state-sponsored initiative that aims to reduce traffic crashes, injuries and fatalities caused by speeding and a failure to use occupant restraints.
"As we look to these final months of 2023, I cannot impress enough the importance for all Virginians to take traffic safety seriously and commit to saving lives on our highways," Settle said.
A total of 12 individuals died in traffic crashes during the 2022 Labor Day four-day statistical counting period, compared to 10 deaths in 2021.
The 2023 Labor Day statistical counting period began at 12:01 a.m. Friday, Sept. 1, 2023, and concluded at midnight Monday, Sept. 4, 2023.
Funds generated from summonses issued by Virginia State Police go directly to court fees and the state's Literary Fund, which benefits public school construction, technology funding and teacher retirement.
Related stories
State Police: Crimora man dead following fatal crash in Nelson County on Monday
Motorcycle fatalities in Virginia up; DMV offers tips for sharing the road
VSP: New Kent County motorcycle crash claims the life of Lanexa woman
Amherst man dead from injuries in Blue Ridge Parkway motorcycle crash
Fatal crash in Goochland County, man ejected from Harley Davidson motorcycle
Franklin County: SUV plows into two motorcycles, killing one of the drivers
Richmond Police identify North Chesterfield man who died in motorcycle crash
Waynesboro man dead from injuries in motorcycle crash in Augusta County
Bedford man dead at scene of motorcycle crash on Blue Ridge Parkway in Virginia