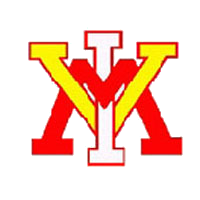 The Samford Bulldogs hit four home runs and scored multiple runs in five different innings en route to a 15-2 win over the VMI Keydets in Southern Conference baseball action Friday night in Lexington, Va. The four home runs were the most surrendered by VMI since April 11, 2012 against Longwood, a game in which the Keydets also gave up four long balls.
Samford (10-13, 3-1 SoCon) jumped ahead with two runs in the first inning and went on to score a pair in the third, fifth and sixth en route to an 8-1 lead. The Bulldogs blew the game open with six runs in the seventh inning that included three-run shots by Danny Rodriguez and Hunter Swilling, Swilling's second long ball of the game.
Austin Heenan took the loss on the hill for the Keydets (5-13, 1-3 SoCon) and fell to 0-2 as he gave up eight runs in 5 2/3 innings of work. He struck out seven and walked one. Alex Ledford (3-2) picked up the win by scattering seven hits over seven innings, striking out seven and walking two.
The visitors took the lead just four batters in, when an Austin Edens double scored two and put Samford up, 2-0. That margin doubled in the third and grew to 6-0 in the fifth, thanks to a RBI single by Heath Quinn and a run-scoring infield out by Edens. The Bulldogs went up 8-0 in the sixth, as Richard Greene plated a run with a sacrifice fly and a RBI single by Jared Watson made it 8-0.
A two-out, run-scoring single by Thomas Stallings in the bottom of the sixth got VMI on the board, but the Bulldogs batted around in the seventh. Rodriguez's and Swilling's home runs pushed the margin to 14-1.
The visitors got their final run in the eighth, when Edens homered off Keydet reliever Blaine Lafin. A Colin Fleischer single in the ninth scored Jordan Tarsovich to account for the final margin, 15-2.
Offensively, Samford was led by Swilling's 4 for 4, five RBI game while Edens went 3 for 5 with four runs driven in. Stallings and Jacob Jaye had two hits apiece for the Keydets.
VMI baseball will resume play Saturday for the middle game of the series against the Bulldogs. Action gets underway at 4 p.m. and the contest will be available free of charge on the SoCon Digital Network.