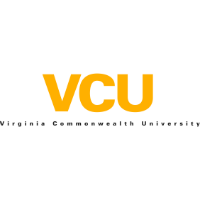 VCU announces the formation of the Office of Continuing and Professional Education, which will deliver high-quality, non-credit courses and programs to the non-traditional adult learner, provide continuing and professional education support to the schools and colleges of VCU for credit and non-credit based offerings and offer mediation services and skills training to the public, nonprofit and private sectors.
The office will launch on July 1 and will centralize the functions of the Center for Professional Growth in the School of Education and the Office of Continuing Studies in the Division of Community Engagement. In addition, the forthcoming Virginia Center for Consensus Building will also be part of the office.
"VCU has a rich history of addressing the needs of non-traditional learners, beginning in the 1920s with Night College," said John Wiencek, Ph.D., VCU's interim provost and vice president for academic affairs. "This new office will allow VCU to leverage its powerful brand and expand into new markets to meet the needs of the university, the city and the region."
Michael Huffman, Ph.D., interim director of the OCPE, said the infrastructure is in place to begin offerings such as a paralegal certificate program and new courses for teacher recertification points this fall. Huffman will work within the university to collaborate on course offerings that include continuing education units (CEUs) to build a robust program over the next couple of years.
"Bringing opportunities within reach of students is part of VCU's DNA, and combining the expertise already at the university into a centralized model will enable VCU to expand into new markets and achieve sustainable growth over a three-to five-year period. The OCPE will work closely across VCU to help develop a portfolio of offerings," Huffman said.
Richmond and the region are home to a number of Fortune 500 companies, military bases, institutions of higher education and health care providers. As the state capital, the city is also a center for government. These are all opportunities for continuing education and professional growth, Huffman said.
Also joining the OCPE will be the Virginia Center for Consensus Building, which will be headed by Mark Rubin, J.D., formerly executive director of government relations for VCU. The Center for Consensus Building will provide mediation services and negotiation skills training to state, local and regional entities and to private stakeholders.
"VCU is the ideal location for such a center," said Rubin, who prior to joining VCU taught mediation advocacy and skills training courses at the University of Virginia, the University of Richmond and the William & Mary schools of law. "VCU is a rich source of academic and research expertise through its faculty and students to supplement the work of public policy mediators."
"VCU is poised to provide adult learners with innovative and robust continuing and professional education courses and programs designed to advance their careers and high-quality mediation services to public, private and nonprofit clients," Huffman said.