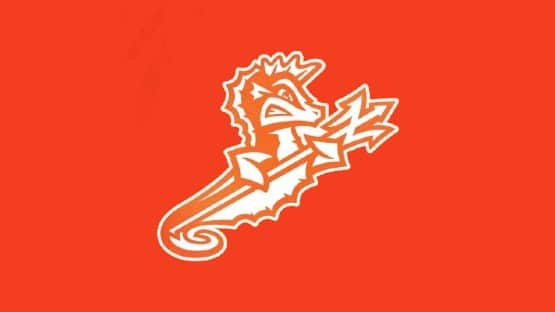 The Norfolk Tides (89-58) fell to the Buffalo Bisons (75-71), 9-2, on Friday night at Sahlen Field, with the loss evening the week-long series at two games apiece.
The first inning brought success for the Tides, the Triple-A affiliate of the Baltimore Orioles, scoring a run on a defensive miscue by the Buffalo catcher that allowed Connor Norby to break for home to scratch the first run of the game for Norfolk.
After a scoreless second frame, the Bisons, the Triple-A affiliate of the Toronto Blue Jays, found their way into the run column, with Addison Barger singling up the middle to bring two runs across for the Buffalo lead in the third. The following batter, Luis De Los Santos, put a ball in the air to center field, allowing the runner at third to tag up, extended the lead to two by the end of the inning.
In the fourth, Orelvis Martinez checked in with a sacrifice fly of his own. His RBI was followed later in the frame by a two-out single off the bat of Barger that scored two for the 6-1 Buffalo lead.
Maverick Handley answered in the fifth with an RBI single to right field to cut into the Bisons lead, but UVA Baseball alum Ernie Clement tacked one on for the Bisons in the sixth to extend the lead back to five.
The Bisons kept finding ways on base in the eighth and eventually scratched two runs on a Damiano Palmegiani single to left to cap the scoring for the evening as Buffalo tagged Norfolk with the 9-2 loss.
Norfolk looks to get back in the win column tomorrow night against Buffalo with first pitch scheduled for 4:05 p.m. Scheduled to take the ball for the Tides is LHP Cade Povich (2-3, 5.13) while RHP Zach Thompson (6-6, 4.61) will toe the rubber for the Bisons.