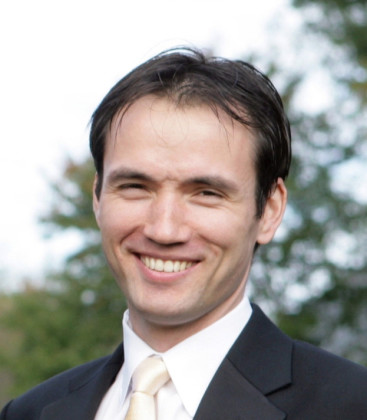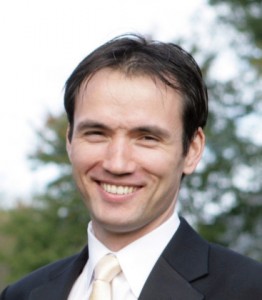 Robert Sarvis ran for governor in Virginia as the Libertarian Party nominee in 2013, and despite barely registering a peep in the discourse of the campaign with all the attention on Democrat Terry McAuliffe and Republican Ken Cuccinelli, he still received 6.5 percent of the statewide vote.
That's a lot of protest vote for a guy that few voters were actually familiar with, and Sarvis is trying to capitalize on whatever momentum his surprising showing left him with a bid for the U.S. Senate seat held by Democrat Mark Warner.
"This race is not a contested one between the major-party candidates. Mark Warner is up by 15 to 25 points. This isn't close. This is your opportunity to vote against the status quo in Washington. You're throwing your vote away unless you vote for me. Rarely can you say that in an election, but this is true," Sarvis said in remarks at Glen Maury Park in Buena Vista on Labor Day.
The Labor Day parade in this Rockbridge County town has become the unofficial official start to the fall campaign season in Virginia. To Sarvis, it was his first opportunity to gain the public stage on equal footing with major-party candidates in two election cycles after being left on the outside looking in last year, not allowed to participate in the debates between McAuliffe and Cuccinelli and largely being ignored by the mainstream news media in coverage.
Even when media attention came his way, as in an interview with Augusta Free Press last summer, Sarvis was low-key and understated, but he seems to have grown a good bit since. Monday he was not mincing his words, telling it like it is to Democrats and Republicans alike.
"I'm a little worried about our country and our politics. It's kind of become tribal, and that's what happens in a two-party system. I don't think that's good for our politics," Sarvis said, adding that "it doesn't matter whether we send Mark Warner back to Washington or if we replace him with Ed Gillespie, we're still going to get more big government, because nobody is fighting for the public interests."
Crickets weren't literally chirping at this point, but Sarvis was met with silence from a crowd composed mostly of diehards there to cheer on cue for Warner and Gillespie.
"Mark Warner has a laundry list of all the things that he wants to do, but he doesn't distinguish between our intentions and the actual effects of our policies," Sarvis said, turning his attention first to the incumbent. "Well, news flash, but the financial crisis didn't come from nowhere. He often talks about bipartisanship. Well, bipartisanship gave us a mass-surveillance state. Mark Warner voted for every enabling statute and against every amendment that would undercut the mass-surveillance state. Ed Gillespie worked for the president who started it.
"We have a $17 trillion debt. Mark Warner, when he came into office, it was $11 trillion. Before Ed Gillespie's boss came into office, it was five and a half trillion." Then picking up on grumbles from the Republican side, Sarvis referenced their pre-programmed chant. "You said, We want Ed. You had Ed. It was called the Bush presidency," Sarvis said. "A trillion dollars and thousands of American lives lost in Iraq creating a vacuum that ISIS has now filled. Congratulations. And I'm not just picking on the Republicans. Democrats are complicit in the Iraq war as well."
Sarvis is actively cultivating the protest votes that he received last year with the goal of gaining the Libertarian Party major-party status. The news last month that Warner wants to include Sarvis on the joint appearance and debate schedule for the candidates in the fall would seem to be a boost to those efforts on his end.
"Any result for me over 10 percent gives us major-party status, and that means we can get our candidates on the ballot," Sarvis said. "And that matters because in 2015, we have state and local elections again. Over 40 of our 100 delegate seats go uncontested every year, and over 40 percent of our State Senate seats go uncontested every year. That is a disgrace. We can get Libertarians in two-way races so that voters have more competitive elections."
– Column by Chris Graham