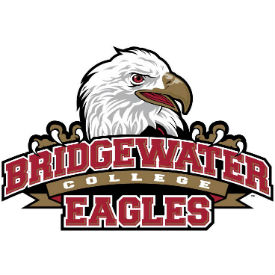 Following an extensive search, Bridgewater College Director of Athletics Curt Kendall has announced the hiring of Jordon Robinson as the new head coach for the Eagles men's and women's tennis teams.
"We're excited to have Jordon back on campus as our new men's and women's tennis coach," said Kendall. "He is familiar with Bridgewater College, is familiar with the area after his time at JMU and is also familiar with Division III. Those attributes are exceptionally important and we look forward to the work that Jordon in going to put in to keep us competitive in the Old Dominion Athletic Conference (ODAC)."
Robinson is no stranger to Bridgewater College after serving as an assistant coach during the 2010-11 tennis seasons for the men and the women. During his time with the Eagles, the men posted a 14-7 overall record and earned a trip to the semifinal round of the ODAC tournament. Bridgewater's women also earned a trip to the semifinals and posted a 15-4 overall record on the year.
"I'm very excited about being selected as the new coach of the men's and women's tennis programs at Bridgewater College. I'm looking forward to working with the student athletes to provide them a great college tennis experience, as well as building on the past success of both programs," commented Robinson. "I want to thank Curt and the rest of the athletics staff for giving me the opportunity to be a part of Bridgewater College Athletics."
Most recently, Robinson finished his first season as the assistant men's tennis coach at Division I James Madison University in Harrisonburg, Va. A native of Woodstock, Va., Robinson came to Harrisonburg following two seasons as the head coach of both the men's and women's teams at Ferrum College.
Under Robinson, the Ferrum men's team qualified for the USA South Tournament twice and produced four Academic All-Conference honorees. Robinson took four men to the Intercollegiate Tennis Association (ITA) Southeast Regionals at the University of Mary Washington in October 2012. It was the first time in over 15 years that Ferrum made an appearance in an ITA Regional.
During his two years with the women's team at Ferrum, he led the Panthers to the conference tournament once and had five players earn Academic All-Conference honors. The 2013 team posted six wins, its most in five years.
Before his time at the collegiate level, Robinson was the girls' tennis coach at Central High School in Woodstock, Va. and served a year as the assistant tennis pro at Wintergreen Resort in Wintergreen, Va.
Robinson played collegiately at King College from 2004-06, earning Academic All-Conference both seasons. He finished his degree at James Madison in 2009, earning a bachelor's degree in kinesiology.