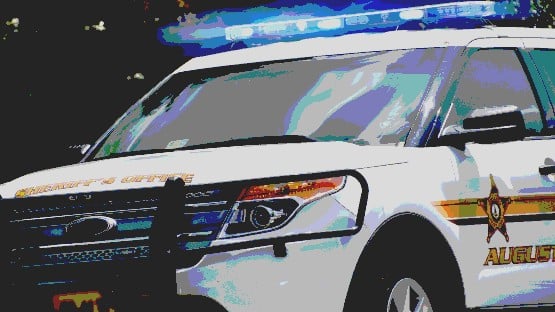 An Augusta County sheriff's deputy is facing two assault and battery charges from an Aug. 31, 2022, incident in the City of Staunton.
An Oct. 11 hearing date has been set in Staunton General District Court for CJ Taylor on the charges, both Class 1 misdemeanors that come with them exposure for the deputy to jail terms of up to 12 months and fines of up to $2,500.
According to criminal complaints filed against Taylor, two local men – Antwhon Suiter, the president of the Shenandoah Valley chapter of Black Lives Matter, and Christopher Shifflett, a police auditor – were recording a traffic stop in Staunton involving Taylor with their mobile phones when the deputy approached them, "talking aggressively," according to Shifflett's complaint.
"I backed up. He then grabs my wrist and slammed me to the ground," Shifflett wrote in his complaint.
Taylor, according to the complaint, "applied pressure, saying I was resisting," and smacked the phone that Shifflett had been using to record the traffic stop out of his hand "and broke the screen."
Suiter's complaint also alleges that Taylor grabbed the phone out of his hand during the interaction.
Information on the case posted on the Staunton General District Court Online Case Information System reports that the charges against Taylor were filed formally on Thursday.