Sports
Waynesboro Generals name summer baseball veteran Matty Holem new manager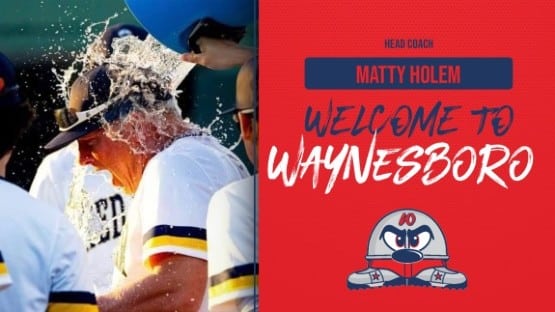 The Waynesboro Generals announced summer baseball veteran Matty Holem as the team's new manager.
Holem, who has been on the job since September, picked up his 200th win as a summer baseball manager last summer in his brief stint in the Expedition League with the Red River (N.D.) Pilots.
Holem also has stops on his resume in the Ohio Valley League, Northwoods League, Corn Belt League and the Jayhawk League.
His last job, in the Expedition League, ended with Holem resigning midseason, citing concerns about player safety in a clash with the league's commissioner, Steve Wagner, who was trying to pick up the pieces after eight teams left the league ahead of the 2022 season.
Holem raised concerns about the lack of pitchers leading to overuse, inexperienced umpires, and food and travel accommodations.
"When I took this job, I never knew much about the league, but I heard it was a decent league," Holem told The Grand Forks Herald. "Then all the news started coming out. I was struggling to sign players but I had already made commitments to certain guys. It was a mess for the guys. I just felt like our team got no help at all."
The Valley League is, shall we say, a bit more stable, in terms of finances and community support.
"I am really excited about the opportunity to lead the Generals in 2023," Holem said. "The Generals and the Valley League have been around for a long time and have a great reputation. I look forward to getting this going in June."
Holem, who lives in Virginia Beach with his fiancée, Jackie, who serves in the U.S. Navy, has been working the past few months to make recruiting contacts with college coaches to begin assembling a roster for the coming summer.
"Coach Holem has already started to prove his investment in the Waynesboro community," said Kathleen Kellet-Ward, the president and co-owner of the Generals team. "It brings new excitement every time we have new energy coming on board."