The VMI Keydets went to the line 41 times, 22 more than their opponent, the Longwood Lancers, and made 28 of their attempts to help propel themselves to a 95-72 victory in Big South action Wednesday night at Cameron Hall in Lexington, Va. Q.J. Peterson led the Keydets (8-6, 1-0 Big South) with 30 points in VMI's final Big South basketball opener.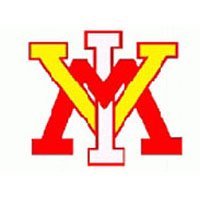 The Keydets led wire to wire, but Longwood (5-11, 0-1 Big South) threatened to change that early in the second half. With VMI up 48-40, the Lancers scored five straight points, capped by a Karl Ziegler basket with 17:34 left, to make it a 48-45 game.
That was the closest Longwood would get, however, as the Keydets gradually distanced themselves from there. VMI took a double-digit lead for good on a Julian Eleby triple with 12:25 remaining, and would use runs of 7-0 and 9-3 to help account for the final margin.
The 41 free throw attempts were VMI's most since Dec. 10, 2011 against Milligan College, when the Keydets had 47 tries from the charity stripe.
The 28 makes tied a season-high and was the most this year against a Division I foe. Peterson made 12 of the free throws himself, a career-high and the most by a VMI player since Stan Okoye made 12 in last year's Big South tournament against these same Lancers.
In addition to Peterson, the Keydets were led by D.J. Covington, who recorded his sixth double-double of the year with 15 points and 16 rebounds. He also chipped in four blocks and a pair of steals. Rodney Glasgow added 15 markers, six rebounds and seven assists, while the Keydets also held a 20-6 edge in second chance points.
Saturday's game was a contest of runs early on. VMI started the game on a 16-4 spurt, which Jordan Weethee capped with a hoop at the 15:30 mark, but Longwood promptly answered with a 12-2 run. When Lucas Woodhouse dropped in a three at 12:48, it was a two-point game, 18-16.
The Keydets came right back, however, using a 15-2 run to take their biggest lead thus far, 33-18 with 6:37 left in the opening half. VMI was still up 10 with 51 seconds left in the half, but a Longwood three and a last-second stop by the Lancers sent the game to halftime with the margin at seven, 45-38.
That set the stage for the visitors' final push, as Longwood scored seven of the second half's first 10 points to pull within three, 48-45. Peterson then scored the Keydets' next eight points, helping VMI get separation and begin the process of pulling away to its third consecutive conference opening win.
The Keydets finished the game at 29 of 67 from the field (43.3%) and 9 of 34 from three-point range (26.5%).
The three-point percentage was much better in the second half, however, when VMI was 7 of 20 from distance (35%). Longwood finished 27 of 65 (41.5%) and 4 of 16 (25%), respectively.
Wednesday's game moved VMI to 7-0 when outrebounding its opponent, as the Keydets had a 49-34 edge on the glass. It was also the first time this season the Keydets won when committing more turnovers than the other team.
The victory tied for the fifth-longest home winning streak in school history, as VMI has now won nine straight at Cameron Hall. It also marked the second time in three years that VMI had started 8-0 at home.
Longwood was led by Woodhouse's 17 points and eight assists, as well as Ziegler's 15 points.
VMI basketball will return to action Saturday, as the Keydets play host to the Liberty Flames at Cameron Hall. Game time is set for 1 p.m.
Quotes – VMI Head Coach Duggar Baucom
"I thought we didn't play very well, but we played good enough to win. We got that first one by us. I told them conference play wasn't going to be easy. It was really a choppy game but I thought midway through the second half we asserted our will a little bit and did a good job getting to the line and knocking down free throws."
"Turnovers are what frustrated me – just uncharacteristic stuff that we normally don't do. 15 turnovers was a high for the season and we just don't have that many and those were self-imposed. We'll grow from that."
"We did a good job on (Tristan) Carey for the most part. We let him get loose on two switches. Rod (Glasgow) did a great job on him."