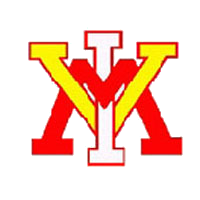 Times have been announced for the 2014-15 All-Military Classic basketball tournament, which will feature VMI, The Citadel, Army and Air Force, and will be contested Nov. 14 and 15 at West Point, N.Y.
The VMI Keydets open the tournament at 5:30 p.m. on Nov. 14, facing The Citadel, while Army and Air Force are scheduled for an 8:30 p.m. tip-off. Saturday's action will begin at 5:30 p.m. with the third-place game, while the championship game will go off at 8:30 p.m. This will mark the second consecutive year in which the All-Military Classic games have been played in the evening.
Stay tuned to VMIKeydets.com for further preseason information as the season draws closer.