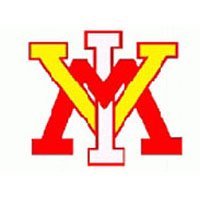 The VMI Keydets scored five runs in the fourth inning and went on to defeat the Gardner-Webb Runnin' Bulldogs, 6-2, in the finale of a three-game Big South series Sunday in Boiling Springs, N.C. With the win, VMI won the series two games to one and captured its sixth victory in seven games.
Sunday's game went to the fourth inning scoreless in a gusty wind that occasionally posted speeds of over 40 miles per hour as it blew in from right center field. The Keydets (15-10, 6-3 Big South) jumped on GWU (10-18, 3-6 BSC) starter Erik Heiligenstadt in that fourth inning. Brandon Angus led off with a bunt single, his second in the first three-plus innings, and Eric Mayers followed with a single of his own. Cameron Walter then dropped down a sacrifice bunt that was thrown away, allowing Angus to score and Mayers to move to third.
One out later, Will Connerley singled to right to score Mayers and Thomas Stallings doubled Walter home for a 3-0 VMI lead. Matt Winn followed with a two-run double to make it 5-0, Keydets, and Andrew Woods took over from there, scattering nine hits over 7 1/3 innings. Gardner-Webb got the tying run to the plate in the ninth, but Berkley Hawkins closed out the game for his first career save.
Woods picked up the victory to move to 5-0 on the season, as he allowed just one earned run over those 7 1/3 frames, while Heiligenstadt dropped to 1-4 with the loss. The GWU left-hander equaled his season walk total of four, as he issued a quartet of free passes in 4 2/3 innings, allowing five runs (four earned) on six hits in that time. Hawkins went 1 2/3 innings for the save.
After VMI went ahead in the fourth, Gardner-Webb got a run back against Woods in the fourth. Scott Johnson had an infield single and Matt Simmons followed with a single of his own. Henry Rundio then lofted a sacrifice fly to center field, scoring Johnson to cut the VMI lead to 5-1. The margin was cut to three in the fifth, when Scott Coleman had a RBI single, but the game settled down from there and neither team scored again until the ninth.
Jordan Tarsovich had a two-out single in the ninth and promptly stole second. Angus then hit a chopper to first base that took a hop over the head of Coleman at first base. The GWU first baseman got a hand on it to keep it close, but Tarsovich, running aggressively, scored from second on the ground ball to make it 6-2, VMI.
GWU put together one final rally in the ninth. JJ Nazzaro walked with one out and one batter later, Coleman singled and Johnson did as well, loading the bases with two out. Simmons then bounced into a fielder's choice, ending the game and preserving the VMI win.
Offensively, the Keydets were led by Angus who went 3 for 5 on the afternoon, while Simmons went 3 for 4 with a walk for the home team.
VMI baseball will return to action Wednesday, taking on the VCU Rams at the Diamond in Richmond. Game time is set for 6:30 p.m.