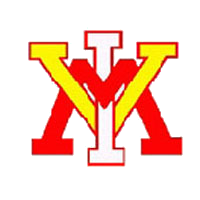 VMI Head Baseball Coach Marlin Ikenberry will step aside to pursue an opportunity in private business, athletics director Dr. Dave Diles confirmed late Monday. The move is effective at the end of November, but a search for Ikenberry's successor will begin immediately with longtime assistant and current Associate Head Coach Jonathan Hadra serving as acting head coach during that time.
Ikenberry leaves VMI as the Institute's all-time leader in wins, having won 282 games in 11 years as the head coach in Lexington. He also stands as VMI's longest tenured baseball coach. Ikenberry was instrumental in a program turnaround that led to the first two national rankings in program history, 2007 and 2010, as well as new school records for victories on multiple occasions and a substantial improvement in facilities, including the building of Gray-Minor Stadium.
"It has been an honor to have been a coach, mentor and friend to some of the finest people I have ever met here at my alma mater, and I am grateful to Gen. Peay, Donny White and Dr. Diles for the opportunity to lead this program," stated Ikenberry. "I have been repeatedly inspired by the young men and coaches who I have had the privilege to lead. I am excited to open a new chapter in my life in private business with ARMS Software and to be doing so with a company that will keep me in athletics, and will allow me to continue to work with the type of quality people that I have come to appreciate here at VMI. I am proud of what we have been able to accomplish as a program here at the Institute. I will cherish the time I spent at VMI. Shannon and I are ecstatic about this new opportunity that we have been given. There will always be a special place in my heart for the success of VMI baseball."
"I am deeply appreciative of Marlin's guidance of our baseball program," said Dr. Diles. "He is an outstanding mentor and coach of cadets and he embodies all that is good in college athletics. While I am sad to see this chapter in his professional life come to a close, I understand that he has a tremendous opportunity and I wish him only the very best. I'm certain that our friendship will remain and that VMI baseball will remain one of the most important parts of his life. I have unquestioned confidence in Coach Hadra, and know that he will do an exceptional job as our acting head coach. Jonathan has consistently impressed me with his knowledge, skills and most importantly, the depth of his caring for our cadet-athletes. I expect that he will be a strong candidate for the permanent position."
The VMI alumnus saw 16 of his players be drafted by MLB organizations during his time as the Keydets' head coach, including a run of eight straight years that saw players selected (2005-12). Sixteen additional players signed free agent contracts with professional teams under Ikenberry's tutelage.
He was responsible for the signing of three Louisville Slugger Freshman All-Americans, a Southern Conference Freshman of the Year, five Big South First-Team All-Conference selections, the 2010 Big South Freshman of the Year and a 2003 All-SoCon Tournament player. Ikenberry also coached a Brooks Wallace Award semifinalist and VMI's all-time hits leader (Sam Roberts), a Johnny Bench Award semifinalist (Matt Winn), VMI's first conference Player of the Year (Rob Dickinson) and also spearheaded two of the biggest wins in recent Institute athletic history, victories over top-ranked Virginia on April 14, 2010 and Feb. 25, 2014.
In addition to his time as VMI's head man, Ikenberry spent three years as a Keydet assistant (2001-2003) after beginning his coaching career with three seasons at William & Mary. Ikenberry is a VMI alumnus, class of 1995, that spent four years as the team's starting catcher, including the 1993 season where the Keydets advanced to the SoCon Finals.