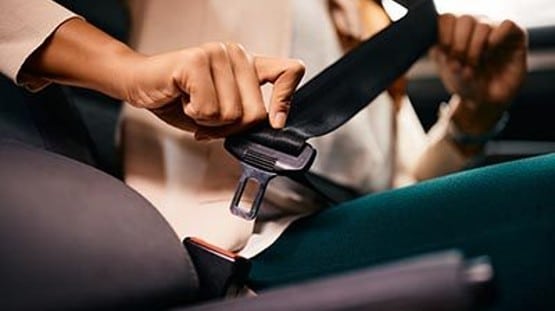 The Memorial Day weekend was deadly in Virginia.
Between Friday, May 26 at 12:01 a.m. and midnight on Monday, May 29, 2023, nine Virginians died in vehicle crashes, including four motorcyclists, according to the Virginia State Police.
VSP participated in the nationwide, state-sponsored Operation Crash Awareness Reduction Effort (C.A.R.E.) during the holiday weekend and the annual Click It or Ticket seat belt education and enforcement campaign. VSP cited 771 seat belt violations and 136 child restraint violations.
"We are in the midst of schools letting out and summer travel plans being made," VSP Superintendent Col. Gary T. Settle said. "If this past Memorial Day weekend is any indication of what Virginia's highways may look like during the coming summer months, then we desperately need drivers and passengers to make a committed effort to buckle up everyone in a vehicle, share the road responsibly with motorcycles and drive distraction free. Responsible, safe and sober driving saves lives. It is really that simple."
All available VSP patrolling highways participated in Operation C.A.R.E. to reduce traffic crashes, fatalities and injuries due to impaired driving, speeding and failing to wear a seat belt. State Troopers cited 4,990 speeders and 1,924 reckless drivers, arrested 89 impaired drivers, and made 169 felony arrests. State Troopers assisted 1,447 disabled motorists, investigated 1,846 traffic crashes across the Commonwealth, and inspected 634 commercial vehicles during the holiday weekend.
The fatal crashes were in the cities of Richmond and Henry, and Loudoun, Orange and Shenandoah counties. Two of the four fatal motorcycle crashes occurred in Loudoun County and the other two took place in Shenandoah County and the City of Richmond. Sixteen individuals lost their lives during the 2022 Memorial Day Operation C.A.R.E. initiative in Virginia.
Court fees and the Commonwealth's Literary Fund, which benefits public school construction, technology funding and teacher retirement are paid for by funds generated from summonses issued by Virginia State Police.
Related stories
Update: Early-morning Interstate 81 crash in Montgomery County kills four people
Rain, heavy traffic could impact drivers in Virginia this Memorial Day weekend
Click It or Ticket seatbelt campaign in place to increase seat belt use rate this holiday weekend
Weather on Memorial Day weekend? In Virginia, cool, wet conditions expected