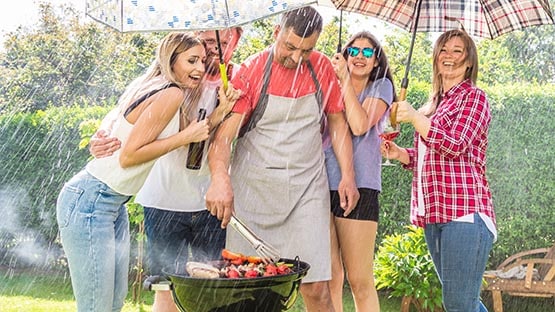 Showers and lower than normal temperatures in the Shenandoah Valley and Central Virginia will likely dampen the Memorial Day holiday weekend, typically recognized as the start of the summer season.
Many people gather over the three days to cook out and enjoy sun and water. At this time, Saturday is shaping up to be the best day weather wise for celebrations although it will remain cool.
"The Memorial Day weekend looks cool with afternoon temperatures Saturday and Sunday in the 60s," said Thomas Kines, senior meteorologist with AccuWeather. "Even on Memorial Day itself, it's going to be a struggle to make it to 70 degrees."
Typically, this time of year, temperatures make it into the middle 70s, Kines said.
"The holiday weekend should start off dry with some sunshine. But after that it gets a little complicated," Kines said. "There will be two weather systems competing to control our weather. High pressure and sunshine will be over the northern tier states while low pressure, accompanied by clouds and rain, will be over the southeast."
Kines said the odds are the low-pressure area to the south will eventually win and supply a lot of clouds and the risk of a shower on Sunday and the possibility for more numerous showers on Monday.
Headed to the coast for Memorial Day weekend?
"Those heading to beaches won't fare any better," Kines said. "In fact, there is likely to be rough surf and rip currents at the beaches Saturday, Sunday and Monday."
The farther north one travels, the more likely they are to encounter better weather, Kines said.
"Those heading north into Pennsylvania or New Jersey or even New England will have much better weather – both warmer and sunnier," he said.