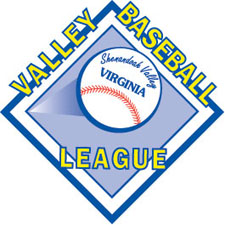 Staunton Braves infielder Gunnar McNeill was named the Valley Baseball League's D-BAT Player of the Week for July 7-13.
McNeill, a rising sophomore at Florida International University, is the seventh player to garner the weekly honor. He joins previous honorees infielders Hunter Newman (Front Royal) and José Carerra (Covington), pitchers Jake Perkins (New Market) and Jordan Harmon (Waynesboro), outfielder Hunter Thomas (Staunton), and designated hitter Matt Rose (Harrisonburg). McNeill was selected from 11 candidates nominated by coaches and VBL media relations staff. He had previously earned one Honorable Mention this season.
In six games last week, McNeill went 12-for-25 with three runs scored and 10 RBIs. His offensive output was a large reason for Staunton's meteoric rise to third-place in the league standings. The Braves were 5-1, posting wins over Staunton, Woodstock, Harrisonburg, Covington and Aldie.
McNeill leads the league with a .420 batting average, 55 points higher than the second-highest average, and in total RBIs (37). He also boasts an. 496 on-base percentage, and .580 slugging average. In 119 at-bats, he has 50 hits, including 10 doubles, and three homeruns. He's near the top of the league for runs scored (21), walks (19), and fewest strikeouts per games played (14).
Honorable Mentions
John Reese Strong, IF/RHP, Aldie (Western Carolina University/Richlands, Va.)
Austin Stephens, LHP, Charles Town (South Alabama/ Rockford, Mich.)
Chris Walkerow, RHP, Covington (Broward College/Pompano Beach, Fla.)
Kevin Becker-Menditto, RHP, Front Royal (Alvernia/Frederick, Md.)
Thomas Smith, INF, Harrisonburg (Georgia Tech/Fort Pierce, Fla.)
Garrett Kelly, RHP, New Market (Wake Forest/Fresno, Ca.)
Mike Vinson, RHP, Strasburg (Florida/Miami, Fla.)
Michael McClellan, INF, Waynesboro (Columbus State/McDonough, Ga.)
Wesley Hoover, OF, Winchester (Central Arkansas/Conway, Ark.)
The next D-Bat Player of the Week will be announced on July 22 and will include games from Monday, July 14 through Sunday, July 20.
The Valley League plays a 44-game season in the Shenandoah Valley of Virginia. The wooden-bat collegiate summer league, which dates from 1897, is sanctioned by the NCAA, funded in part by a grant with Major League Baseball, and affiliated with the National Alliance of College Summer Baseball.
Valley League has produced well over 1,000 professional baseball players. Last year, 27 Valley League alumni were playing in the Major Leagues. In the 2014 MLB Draft, 48 former players, including one current player, were drafted.
More information is available at www.valleyleaguebaseball.com.