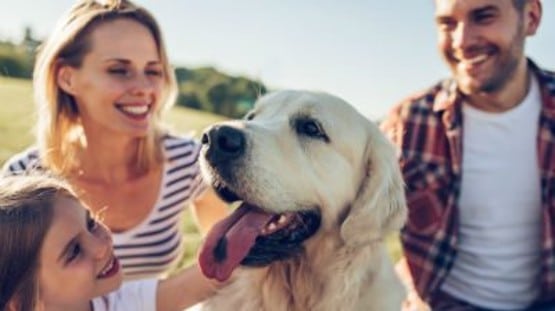 If you are looking to add a dog to your family, the Shenandoah Valley Animal Services Center in Lyndhurst should be your first stop. On Friday and Saturday, SVASC is fully waiving adoption fees for dogs.
"The shelter is full at the moment," Jon Hilbert, the director of SVASC, told AFP on Thursday.
Augusta Dog Adoptions shared the update on its social media channels Thursday reminding area residents that "your shelter needs you" to deal with the national crisis related to abandoned pets.
"Waving adoption fees is their way of getting dogs into homes instead of trash bags," the post read. "Everyone is getting rid of their pets at once. Things are not OK."
Four dogs were euthanized at the animal shelter in March leading animal advocates to come out in large numbers to government meetings in Augusta County and Waynesboro demanding social media policies be loosened and asking the government bodies to intervene to set up policies for notifying the public before animals are euthanized.
This event and notice appears to answer those demands giving animal rescues, potential foster families and adopters a chance to help the shelter find homes for dogs before any other measures might be necessary.
The dog adoption event will be held on Friday and Saturday from 11 a.m. to 4 p.m. at the Lyndhurst shelter.
On its Facebook page, in recent days, the center shared adoptable dogs including Hound-Lab and Blue Heeler-Lab puppies, a hound dog and a coonhound.
"There is an abundance of spunky, smiling and lovable dogs looking for their humans," read a flyer from SVASC promoting the weekend adoption event.
The increase in pets putting the center at capacity isn't necessarily due to the recent news about animals seized in Augusta County.
"Ignoring the large seizure from this past Friday, we have experienced an increase in court case dogs and currently have four dogs in Lyndhurst being held for court, and our stray hold is full," said Hilbert. "Now that we are in the warmer months, we have seen an increase in running at large which has impacted the shelter with more animals."
More than 40 animals were found living in deplorable conditions on Augusta Farms Road last week. Animal Control ultimately seized 28 dogs, 13 cats and six ducks on the property and are holding the animals at a temporary emergency shelter at the Augusta County Government Center in Verona.
Hilbert is thankful the community has stepped up to help the shelter with the sudden influx of animals due to the seizure.
"The community has really pitched in with the recent large seizure," Hilbert said. "I have received help every day at the emergency shelter in Verona from folks wanting to walk dogs, and we have received animal food, blankets and supplies."
Animals from the seizure are not available for adoption or fostering at this time.
However, Hilbert is asking the community for its help now – to either adopt or foster an animal currently housed at the Lyndhurst shelter.
"I would encourage anyone wanting to help to please consider adopting a dog from us, especially Friday or Saturday with the fees waived, and if anyone wants to foster from the shelter, please do," he said.
The SVASC is located at 1001 Mt. Torrey Road in Lyndhurst.
Related stories
Waynesboro man in custody in animal cruelty case: Dogs, cats, ducks in awful living conditions
New animal shelter designs shared with owners' group, public invited to offer comment
Shenandoah Valley Animal Services Center receives $25K grant for spay, neuter services
Shenandoah Valley Animal Services Center makes progress on internal procedures
Animal advocates ask Waynesboro City Council to use tragedy as catalyst for change
Municipal animal shelter to move to Verona Elementary School in 2024