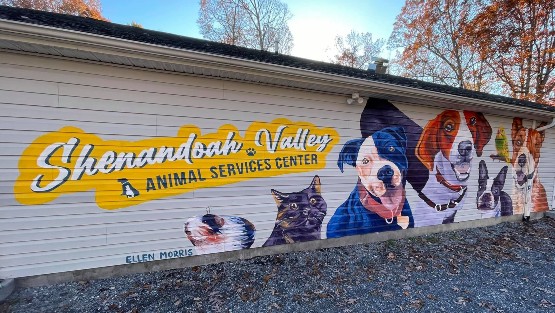 The Shenandoah Animal Services Center in Lyndhurst closed for three days this month to give staff time to develop administrative procedures as well as handle other internal housekeeping.
The closure appears to have been very productive for staff members.
"Staff was able to work on various spring cleaning activities along with a Policy and Procedure Handbook that contains several operating policies," said Augusta County Administrator Timothy Fitzgerald. "The handbook, which is currently being edited and reviewed, will likely come before the shelter owners group for consideration later this month."
The move to develop procedures was likely the result of a contentious Augusta County Board of Supervisors meeting where animal advocates were furious over the euthanization of four dogs – including one whose owner was waiting to get paid before picking up her family pet.
Supervisor Scott Seaton also questioned the County Administrator in April regarding policies and procedures as well as an euthanasia policy.
"Policies and procedures has been something that has been looked at for years," Fitzgerald said at the April meeting.
He said they have had personnel issues and other things that have taken priority over a handbook.
"The handbook compliments several other policies that have already been approved including the intake policy, social media use policy and volunteer handbook," Fitzgerald said.
Fitzgerald said the organization also received good news today about a grant for the facility.
"A bit of good news shared today was that we have received a Petco Love grant and have received $25,000 to help cover spay/neuter costs," Fitzgerald said.
Related stories
Animal shelter closed May 3-5 for development of 'administrative procedures'
Augusta County leader demands answers on questionable animal shelter deaths
Animal advocates ask Waynesboro City Council to use tragedy as catalyst for change
Jessica Evans: Injustice caused by Augusta County Animal Control, SVASC
Augusta County residents demand justice after shelter euthanizes four dogs
Craigsville dog euthanized by shelter; owner was waiting for paycheck to pick up pet
Critics question Shenandoah Valley Animal Services Center move, citing costs, capacity
Municipal animal shelter to move to Verona Elementary School in 2024