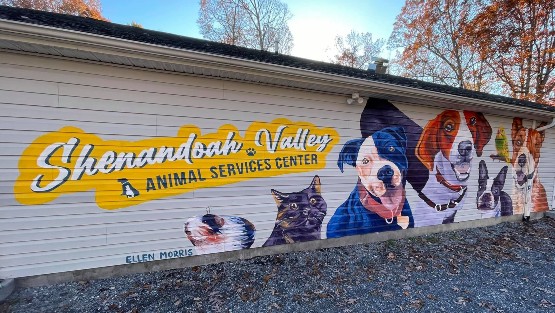 The Shenandoah Valley Animal Services Center in Lyndhurst will be closed May 3-5, according to an alert sent out by the City of Waynesboro.
The extra days will give the staff time to focus on internal housekeeping, including the development of administrative procedures, the organization of supplies and shelter cleaning.
As previously reported by Augusta Free Press, the shelter currently does not have a policy and procedure manual at the shelter. There is also no formal euthanasia policy. The decision, according to Augusta County Administrator Timothy Fitzgerald, is made by the director and staff.
During the closure, if residents need help picking up or dropping off animals, you should call animal control in your jurisdiction.
Augusta County (540) 245-5635
Staunton (540) 332-3842
Waynesboro (540) 942-6600
Related stories
Augusta County leader demands answers on questionable animal shelter deaths
Animal advocates ask Waynesboro City Council to use tragedy as catalyst for change
Jessica Evans: Injustice caused by Augusta County Animal Control, SVASC
Augusta County residents demand justice after shelter euthanizes four dogs
Critics question Shenandoah Valley Animal Services Center move, citing costs, capacity
Municipal animal shelter to move to Verona Elementary School in 2024