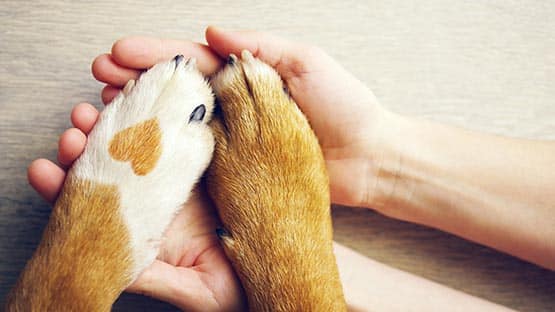 Members of the public have been showing up to City Council and Augusta County Board of Supervisors meetings over the past four weeks – speaking out against the Shenandoah Valley Animal Services Center, and specifically, four euthanizations that took place in March.
One Augusta County supervisor appears to be listening.
Scott Seaton, who represents the Wayne District, had a series of questions for Augusta County Administrator Timothy Fitzgerald Wednesday night at the Board of Supervisors regular meeting.
"Multiple people have contacted me over the last month about the condition of the shelter," Seaton said. "I have some questions that I need answered."
One question: "Do we have a policy and procedure manual at the shelter?"
The answer is no. Fitzgerald said they had finalized a Volunteer Rescue Policy that will be rolled out soon to address how volunteers interact with the shelter.
"Policies and procedures has been something that has been looked at for years," Fitzgerald said.
He said they have had personnel issues and other things that have taken priority.
Question: "Do we have a euthanasia policy?"
The decision is made by the director and staff, Fitzgerald said.
"Certainly it's something that we don't want to have to do … and then along with our veterinarian that works down there with those animals provides input as well, going forward. There will be a policy on that. It is just simply not in written form yet."
Seaton: "Because that's how I guess how we got here is we had four dogs that were put down. Questionable, one, definitely questionable. Their bite reports, how are they documented and the record stored?"
"It's my understanding that they keep documents have a bite reports they file they have to file them with with the state as well," Fitzgerald replied.
Seaton: "Do we have policies on reaching out to outside help and rescue organizations to help with overcrowding to prevent the euthanasia?"
"Again, we're working on policies there right now they are slowly coming," Fitzgerald said.
Seaton: "Do we get trainers in to look at the animals?"
"We don't typically bring in an outside party to do specific behavioral assessments again, because, you know, we, we would prefer to have our staff trained to do that. And we're working to try to get that done," Fitzgerald said.
Seaton: "I'm concerned about the bill payment when people have a dog there, that and they have to go all the way over to their localities treasurer to pay the bill. Are we working on trying to figure out how we can speed that up so they can make their payments at the shelter? Instead of at Waynesboro, Staunton and Augusta?"
"We have been looking into that along with the fees, just the fee question in general. We have a meeting on it next week," Fitzgerald replied.
Seaton: "Are owners allowed to take their animals home on a payment plan?"
"Not currently. No, sir," Fitzgerald said.
"Can we look at that please," Seaton said. "Because I think holding hostage a dog in the case of Annabelle … my impression and you have $120 fee just for the dog being there. And then she was going to be held for 14 days until her owner could get her next paycheck, which would add on another $280. So she would had a $400 bill when she wanted her dog. I think a payment plan would have been good. Or even a reduction in the fees or even some way that the staff could have put her in touch with the rescues in our area that also helped with people who don't have the funds for it. So, I think we need to take a look at her fees. See if we can allow people to have a payment plan.
"I'm gonna bring up Annabelle again," Seaton said. "Again, I'm very sorry for Annabelle's family that Annabelle was euthanized. So my questions are, why would the owner of Annabelle decide to surrender the dog if she was not instructed to do so? And if she wanted the dog? Do you have any idea? Is there somebody who knows?"
"I'm not aware of that. I only had the report that when she surrendered a dog and that she put all the details about the dog's behavior on that type of thing. The ACO indicated to me that he did not tell her that she had to surrender. That's not … it's not in his … in his records," Fitzgerald said.
"I'm just concerned that we're holding these dogs hostage in our kennel. It doesn't make sense if you're trying to make room in a kennel. If you have an owner who wants a dog that you'd rather kill it, then give it to the owner," Seaton said. "That just doesn't make sense to me there. And how's that fair to people who struggle to keep food on the table and roof over their head?"
Seaton: "So, do we know if any rescues were contacted before the shelter reached 49 dogs when they made the decisions?
"I don't personally know. We can find out," Fitzgerald said.
"Now, Vin Diesel was another dog that was killed euthanized in early March along with the Annabelle. So my question is, why was Vin Diesel castrated several days before euthanized? That seems to be a little bit cruel. And who made that decision to castrate and then to euthanize? I don't see why you would want to castrate a dog and then euthanize unless you really felt the dog could be rehabilitated after castration. But then you change your mind and then you're going to euthanize. That doesn't make sense to me," Seaton said.
Seaton asked the county administrator if a citizen advisory committee might be helpful to help develop policies and procedures.
Fitzgerald said a draft would be forthcoming soon, but said it takes time since this is a regional body, and they have to allow the cities time to give input also.
"It just seems that we aren't taking care of our animals here," Seaton said.
Dorothy Via, a former employee of the shelter, agreed with Seaton, citing personnel issues, problems with medications and neglectful behavior from staff members as the cause of major issues at the center. She also said that volunteers were often pushed aside and told no help was needed.
"I feel like possibly there needs to be some type of investigation to make sure that stuff is going right there," Via said during the public comment portion of the meeting. "Because there's a lot of things going wrong. And I feel the volunteers need an apology."
Related stories
Craigsville dog euthanized by shelter; owner was waiting for paycheck to pick up pet
Augusta County residents demand justice after shelter euthanizes four dogs
Animal advocates ask Waynesboro City Council to use tragedy as catalyst for change
Jessica Evans: Injustice caused by Augusta County Animal Control, SVASC
Critics question Shenandoah Valley Animal Services Center move, citing costs, capacity
Friends of SVASC steps in to help dog owner in need with life-saving surgery