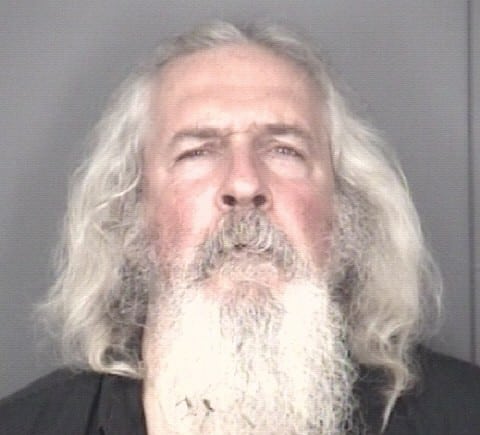 A Waynesboro man is in custody on animal cruelty charges after authorities seized more than 40 animals living in awful conditions and found more than two dozen deceased animals on an Augusta County property.
Carl Rudolph Lentz, 59, was arrested last week on a single count of animal cruelty, and since has been charged with five additional counts, according to the Augusta County Sheriff's Office.
Lentz is being held without bond at Middle River Regional Jail.
An anonymous call to Augusta County Animal Control on Friday from a person who had recently purchased a dog from Lentz sparked an investigation by authorities, who located two dogs that appeared to be living inside a vehicle without food or water.
There were several other dogs that appeared to be in poor condition on the Augusta Farms Road property, according to a report from the sheriff's office.
Animal Control initially seized the two dogs that were in the vehicle, and sheriff's deputies arrested Lentz.
After obtaining a search warrant, Animal Control found eight dogs and 20 cats deceased throughout the property, and found and seized 28 dogs, 13 cats and six ducks from the property.
A temporary emergency shelter for the seized animals has been established at the Augusta County Government Center in Verona.
Four of the cats have subsequently had to be euthanized, and one dog had to have a leg amputated.
The investigation is still considered active. Those with information or knowledge about this case are asked to contact the Augusta County Sheriff's Office at 540-245-5333 and reference report number 2023-0001669.