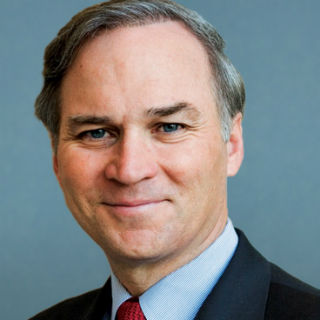 For decades, we've been prepared. We've led. We've made innovative breakthroughs. We've made significant advances in trade, diplomacy, global trust, and modernization. We've protected the American way of life. But what will history say about our ability to take on the challenges of today?
The National Defense Panel – a bipartisan group tasked with reviewing the future of national defense strategy, budgets, and reforms – offered stark conclusions: unless we change course from the failures of recent years, our military is at a high risk of not being able to fully guarantee our national security.
To take these warnings lightly would be foolish. Our world today is dangerous. One needs to look no further than the front page of a newspaper or the breaking news alerts on Twitter to understand the many threats we are up against – the emergence of the Islamic State, the continued struggle with Al Qaeda across the Middle East and North Africa, Russia's invasion of Ukraine, Iran's unrelenting pursuit of a nuclear weapon, and China's growing belligerence across the Asia-Pacific region.
However, instead of equipping our nation's defenders, the Administration (and many in Congress) has fixed its attention on cutting our military resources. Year after year, a new reform has brought major cuts to our military's capacity and capability. What is extraordinary about these cuts is that even as the Administration has directed them, it has also called for additional commitment of American military resources. We have traditionally had the strongest, best equipped, most capable military in the world, but we cannot continue to ask our military men and women to perform new missions under the constraints of defense budget cuts and sequestration.
An American public tinged by war might wonder why all of this matters. "Couldn't we just shift our focus to home?" many ask. As Americans, we must at the moment realize something: the lack of defense strategy, repeated budget cuts, and miscalculated decisions that chip away at military resources create vacuums. And vacuums have detrimental effects on our ability to focus at home. Vacuums embolden our adversaries, allowing them to exhibit muscle on the world stage. Vacuums demand responsiveness. Vacuums force us to turn our attention abroad. Vacuums create risks – risks that, under defense cuts, we simply cannot afford.
To build an unparalleled American military power is a principal U.S. constitutional duty. But we don't build a strong military to use it. To the contrary, we build a strong defense to prevent conflict; to constantly remind our adversaries and competitors that "today is not the day". We build a strong defense so our military men and women can stay home rather than serve across the world for multiple deployments in treacherous, hard environments. We build a strong defense so Americans can attend school, go to church, attend high school football games, and gather with friends in their backyards unburdened by the worry of adequate national security.
When we have a strong defense, something freeing happens for our nation. Released from the weight of strained resources and low manpower, our nation has the opportunity to exercise prudence and use discretion in defense decisions. When we have the capabilities and strength to go the distance, we can make decisions out of calculated strategy, rather than snap judgments.
When we have a strong defense, we can focus on military innovation. With adequate resources, we can retain highly skilled military men and women – engineers, scientists, and technologists – who have an eye on efficiency and a determination for innovation. We can shift our focus to home, confident that our strong defense is prepared to protect us from those who would do us harm. Our military can focus on becoming better at what it does, so it can be more efficient. We can aim for best-in-class defense that offers strong leadership and success admired across the world. We build a strong military – fully prepared and always ready – today so we don't have to deploy it tomorrow.
What will history say about our ability to take on the challenges of today? If we continue a tradition of a strong defense, I'm confident history will tell the story of a strong America.
Randy Forbes represents the Fourth District in Congress.