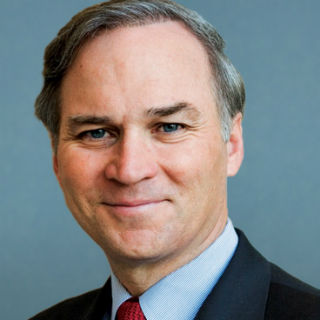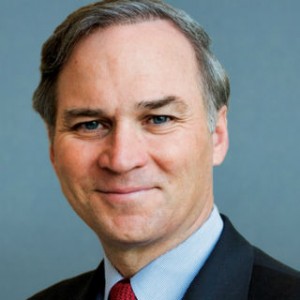 Your phone rings. The caller ID reads "Internal Revenue Service."  It's the IRS calling to tell you that you owe taxes.  The agent on the phone provides their name and badge number, and the agent provides the last four digits of your Social Security number as verification. The agent tells you the amount of taxes that you owe, threatens consequences of the failure to pay back taxes, such as loss of business license or jail time, and takes any questions you may have. Next, they provide you with details on how to pay your back taxes through debit card or wire transfer.
Now the question ­– is the IRS agent real or fake?
The answer is: fake. This is the scenario of one of the latest consumer scams, which has many Americans sending thousands of dollars to the "IRS" only to find out that they have fallen victim to financial theft.
If you're like me, you like to think that you aren't likely to fall for a telephone or email scam – particularly those scams telling of a long-lost family member in a foreign country who has a large inheritance to give you… if only you'll provide your Social Security number, birth date, and checking account information.
However, the truth is, Internet and telephone consumer scams that result in identity theft or financial theft are becoming more sophisticated and they are often unidentifiable at first blush. In fact, the Federal Trade Commission (FTC) has said that the highest reported age group for identity theft is 20 to 29 year olds who are often considered to be some of our most tech savvy citizens. Overall in 2013, American consumers lost $1.6 billion to fraud, according to an FTC reporton consumer complaints. Internet and telephone scams are successful in victimizing all kinds of individuals, no matter their age, background, or familiarity with technology.
Here are three recent scams to be aware of, according to the Better Business Bureau's Top Ten Scams of 2013 list.
The Affordable Care Act Scam
Scammers claim to be from the federal government and explain that the victim needs a new insurance card or Medicare card. They say they need to collect your personal information, including your Social Security number, in order to mail you a card. Often, the scammers already have your bank account number and may provide it to you for "verification."
Fake Facebook Friend Scam
Scammers create fake profiles that appear to be someone from your friends list on Facebook. After requesting to be your friend, these faux friends then post links to websites that download malware or ask for personal information in their communication with you.
Scam Texts
Scam texts often look like an alert from your banking institution. The text message may ask you to confirm or reactivate a debit card by following a link on your phone. When victims follow the link, scammers are often able to get banking information, ATM numbers or PINs, or place malicious software on phones.
So how can individuals protect themselves against scams such as these? In this day of technology, consumers must learn to be vigilant in sharing and protecting personal information no matter what the platform. The following steps may help in protecting you from a scam:
First, verify the person you are speaking with or the link you have received is who he, she, or it claims to be. In all of the instances above (and with most telephone and internet scams), the scammers request personal information over a non-secure site (your mobile device, a website, or over the phone). Often, institutions have policies that state they will never request personal information by email, text, or social media. When in doubt, hang up and call the institution or agency using a phone number listed on an old bank statement, from an official website, or other trusted document. If the request is legitimate, the person will be able to direct you to an agent for assistance.
Second, don't send money to someone you don't know. Agencies like the IRS usually first contact people by mail about unpaid taxes. Again, calling the agency using a phone number from a trusted source will help verify an appropriate method for any necessary payments. If you use online auction sites (like eBay), the FTC recommends using a payment option that provides protection, like a credit card.
Third, learn how to keep your personal information secure online and offline. The FTC has tips for anything from securing your Social Security number to keeping your mobile devices secure: http://www.consumer.ftc.gov/articles/0272-how-keep-your-personal-information-secure.
Finally, stay up to date on the latest scams. If you suspect you're the target of a scam, do a quick search through Google or another search engine to see if something similar has been reported in the news. The Federal Trade Commission regularly posts scam alerts on its website. You can sign up to receive scam alerts by email, too: http://www.consumer.ftc.gov/scam-alerts.
If you think you may have fallen victim to a scam, report the incident to the FTC athttp://www.ftc.gov/complaint. Also report scams to your state attorney general. In Virginia, those complaints can be filed at http://www.ag.virginia.gov/Consumer%20Protection/.
Randy Forbes represents the Fourth District in Congress.