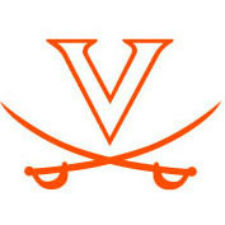 Augusta Free Press editor Chris Graham will be courtside at the John Paul Jones Arena for tonight's college basketball matchup between #14 VCU and #25 UVa.
Tipoff at sold-out John Paul Jones Arena is set for 7 p.m.
The game will be televised live on ESPN2, online at WatchESPN.com and broadcast on the Virginia Sports Radio Network and VirginiaSports.com. Live statistics (GameTracker) will be located on VirginiaSports.com, as well as the new Virginia Sports app, which is available free of charge through iTunes.
Join Chris for live score updates, commentary, analysis, in-game live stats and more.
Game Notes
The Cavaliers meet the Rams for the first time since Nov. 13, 1998, when Virginia topped VCU, 86-70. The game marks the first time a ranked Virginia team plays an in-state ranked team since Dec. 28, 1995, when No. 22 Virginia met No. 21 Virginia Tech.
Virginia owns a 10-1 all-time mark, including a 5-0 mark in Charlottesville, against VCU in the series that dates back to 1976-77. Virginia owns a four-game winning streak against VCU and hasn't lost to the Rams since a 75-66 setback on Dec. 19, 1987. The Cavaliers host VCU for the first time at jpj.
Virginia coach Tony Bennett (Green Bay, 1992) is 77-53 in four seasons at UVa and 146-86 in eight seasons overall. VCU coach shaka smart (Kenyon College, 1999) is 112-37 in five seasons at VCU.
Virginia head coach Tony Bennett and VCU head coach shaka smart served as assistant coaches for the gold-medal winning Team USA U19 World Championship team this past summer. UVa's Mike Tobey was also a member of the team.
First Half
Rough start: Two bad possessions to start for UVa., a layup and an open three for VCU.
First media timeout: Tied at 5. Game slowed down after VCU got out to the quick start.
Second media timeout: VCU 11, UVa. 8. Game being played to UVa's preferred pace, but VCU is getting the calls and seems to have things going its way right now.
Gettin' away with it: Media darlings they are, with Shaka Smart's reputation for being the smart guy who graduated from Kenyon, they play like a bunch of street thugs.
Third media timeout: VCU 18-12. VCU shooting 47 percent, UVa shooting 21 percent. UVa 7 turnovers, VCU 5 turnovers.
Start knockin' 'em down: Virginia is getting plenty of open looks. Nothing is falling.
Final TV timeout: VCU 21-19. Teven Jones in the game. His defense has kept VCU's guards out of the lane.
Half: UVa leads 26-24, closing half on a 12-3 run. UVa. shooting 32 percent, VCU 33 percent. UVa 11 turnovers, VCU eight. UVa outrebounding VCU 20-11. Joe Harris leads all scorers with 12 points.
Second Half
First media timeout: Tied at 34. Pace in the early stages of the second half definitely more to VCU's liking. Score in that four minutes was 10-8 VCU. That's a 50-point pace.
Second media timeout: VCU 42-40. Score this half … VCU 18, Virginia 14. Still VCU's pace this half.
Momentum? Somebody is going to seize it in the next four minutes.
Run: 7-2 UVa. scoring run last three-plus. UVa. 47-44, 8:14.
Third media timeout: UVa. 50-44, 7:00. UVa. on 10-2 scoring run.
Final media timeout: UVa. 53-49, 3:58
Ballgame: Treveon Graham hits a 25-foot three with 1.1 seconds left. VCU 59-56.
Finale: Justin Anderson misses on a decent look at the buzzer. Final: VCU 59, UVa. 56.
Team Notes
• The Cavaliers are now 10-2 all-time against VCU
• Virginia fell to 7-14 against ranked opponents in the Tony Bennett era (3-3 vs. ranked non-conference opponents)
• UVa's 12.5% shooting from 3-point range (1-8) was its lowest since 12.5% (1-8) vs. Tennessee on Dec. 5, 2012
• The Cavaliers lost when leading at the half for the first time since March 3, 2013 at Boston College (lost 53-52, led 25-24 at half)
Player Notes
• Joe Harris (18 pts) scored in double figures for the 70th time in his career
• Malcolm Brogdon (10 pts) scored in double figures for the sixth time in his career
Player Career Highs
• Mike Tobey had a career-high nine rebounds
Virginia Record Book
• Joe Harris (1,278 pts) moved into 26th place on Virginia's all-time scoring list, passing Tony Laquintano (1,263 pts, 1960-62)