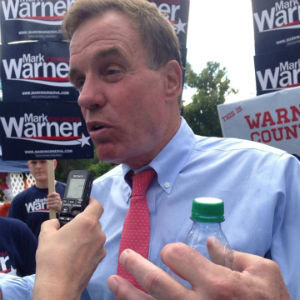 Planned Parenthood Advocates of Virginia publicly congratulated Senator Mark Warner on his victory over Ed Gillespie in Tuesday's election.
"This is a resounding victory for women in Virginia," said Cianti Stewart-Reid, Planned Parenthood Advocates of Virginia executive director. "Women's health was a defining issue in this race. This election was a rejection of Gillespie's efforts to insert the government into women's health."
This race presented a stark contrast between two candidates with very different views on issues that affect women's lives. These are real health and economic issues facing Virginia women and their families. Women are half the population – and a key part of the economy. Throughout the campaign, Ed Gillespie tried to distance himself from his out-of-touch positions on women's health care, while pushing a misleading over-the-counter birth control campaign. This proposal would have set women and their families back economically — forcing them to once again pay upwards of $600 a year out-of-pocket for birth control. Senator Warner, on the other hand, rejected these efforts and stated his support for women to make personal health care decisions in consultation with their doctors and families.
"Women turned out to support Senator Warner because he made it abundantly clear that politicians have no place interfering in a woman's personal health care decisions," said Stewart-Reid. "Senator Warner has been a champion for Virginia women and their families."
The majority of Virginians support women's access to birth control, preventive health care, and abortion, and they do not want legislators to restrict women's health. We look forward to continuing our work together to ensure all women have access to basic health care – no matter where they live, how much money they have or who their boss is.