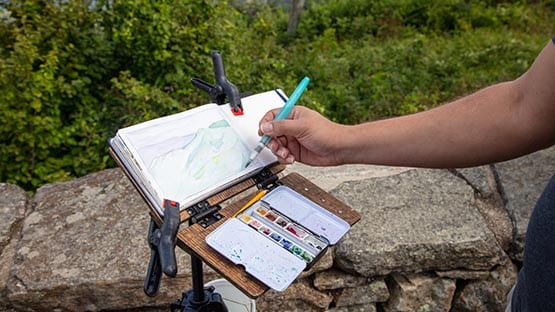 Shenandoah National Park will celebrate the 30th annual National Public Lands Day on Sept. 23. The park will host several special events over a three-day period in the Big Meadows area (mile 51), Sept. 22-24.
National Public Lands Day is the nation's largest, single-day volunteer effort for public lands. Volunteers in the park will demonstrate this year's nationwide theme of 30 Years of Care and Community through a service project near Big Meadows. Registration is required.
Established in 1994 and held annually on the fourth Saturday in September, National Public Lands Day celebrates the connection between people and their parks, inspires environmental stewardship and encourages use of open space for education and recreation.
Visit the park's 2023 National Public Lands Day webpage for more information: https://www.nps.gov/shen/2023-national-public-lands-day.htm.
National Public Lands Day – Shenandoah National Park
Entrance fees to the park will be waived Sept. 23.
Hiking: Celebrate National Public Lands Day with Shenandoah National Park's partner Potomac Appalachian Trail Club, a volunteer organization dedicated to maintaining the Appalachian Trail. Meet at Big Meadows Lodge on Sept. 23 at 10 a.m. Join PATC hike leaders as they guide you on trails ranging from easy to moderate. Hikes are open to all and are free. No sign-up is required. Visit www.patc.net for more information.
Art in the Park: Shenandoah National Park will co-host Art in the Park Scenes from Shenandoah in partnership with the Shenandoah National Park Trust Sept. 22-24. During this inaugural three-day event at Big Meadows, professional artists will interpret the park's landscape through traditional and contemporary art with workshops, performances, and hands-on engagement for park visitors. Visit www.snptrust.org/art-in-the-park/ for a schedule of events.
CCC presentations: Visitors wishing to learn more about the Civilian Conservation Corps may attend presentations Sept. 23, at Byrd Visitor Center (mile 51). The CCC was established in 1933 as a work relief program, putting young men to work in federal and state lands during the Great Depression. At 10 a.m., join special guest Colette Silvestri, daughter of a former CCC member, to learn the ABCs of the CCC boys on a one-hour walking tour from Byrd Visitor Center to the original CCC Camp in Big Meadows. At 1:30 p.m., meet at Byrd Visitor Center for a Ranger Program about the origins of the CCC and National Public Lands Day.
Spotted lanternfly monitoring: Shenandoah National Park is calling on citizen scientists Sept. 17-30 to collect data about the spotted lanternfly using the iNaturalist app. Help park rangers learn more about the population and where you're seeing this invasive species in the park. Visit www.inaturalist.org/projects/spotted-lanternfly-population-monitoring-in-shenandoah-national-park for more information.
Related stories
Missing Tennessee man found alive by search teams in Shenandoah National Park
Report: Shenandoah National Park contributes $145M to local economy
Fishing suspended at Shenandoah National Park with high temps, low stream flow
Historical play on Shenandoah National Park, Skyline Drive returns to Court Square Theater
Shenandoah National Park puts safety first with participation in national drive sober campaign
Federal program awards $7.1M to protect 4,000 acres of Shenandoah National Park
Shenandoah National Park seeks public input on planned changes to backcountry camping permits 
Woodlands in Page County now protected as part of Shenandoah National Park
Shenandoah National Park selects participants for 2023 Artist-in-Residence program