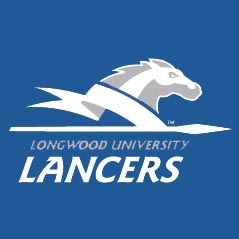 longwood university Director of Athletics Troy Austin has announced the appointment of Ryan Mau as the fourth head coach of the Lancers' tradition-rich baseball program. Mau, with 12 years of collegiate coaching experience, has been an assistant coach at the United States Naval Academy for the past four seasons, serving as the recruiting coordinator, as well as the pitching and catching coach.
"Ryan has established himself as a tireless recruiter and a stellar coach," said Austin. "I have quickly come to learn that he has a passion for developing young people and a strong desire to lead the longwood baseball program. I am excited for Ryan to join the Longwood Family and I look forward to working with him to advance the longwood baseball program."
Navy has attained three-straight nationally ranked Top 100 recruiting classes, according to Perfect Game, under Mau. The Midshipmen pitching staff has led the Patriot League in strikeouts for three of the past four seasons, and featured the league Pitcher of the Year in 2014, Anthony Parenti. Mau has coached seven All-Patriot League pitchers since 2011, and will be making a return to Virginia after previously serving as the associate head coach and recruiting coordinator at VMI during 2010 following four years as an assistant coach for the Keydets (2006-09).
"I'm very excited to be joining the longwood baseball Family," said Mau. "I want to thank athletic director Troy Austin and the search committee for believing in me and giving me this opportunity. My staff and I will work tirelessly to make Lancers' baseball a program that longwood university and the community of Farmville will be very proud of."
Navy finished 23-28 overall, 9-11 in the Patriot League during 2014, and Mau's pitching staff compiled an impressive 3.70 earned run average (ERA) and 350 strikeouts in 421.1 innings (7.48). The Midshipmen were 33-25-1 during 2011, including an NCAA Regional appearance after winning the Patriot League Tournament and regular season (12-8) championships, while posting school records for strikeouts (423) and innings (501.1). Navy was nationally ranked No. 50 in strikeouts per nine innings (7.6), and featured Patriot League Rookie of the Year and Louisville Slugger Freshman All-American, Taylor Cato.
As associate head coach at VMI during 2010, Mau helped the program to the second-most wins in school history when the Keydets finished 33-22 and attained their highest-ever national ranking (No. 26). VMI was nationally ranked No. 25 in strikeouts per nine (8.3), and the team featured Big South Rookie of the Year and future Major League Baseball (MLB) first round draft pick, Cory Spangenberg (2011, San Diego). During his four years as the recruiting coordinator and pitching coach at VMI, he recruited three nationally recognized recruiting classes, according to Collegiate Baseball. Mau coached four All-Big South Conference pitchers while with the Keydets, the program had nine players picked in the MLB Draft and set a VMI school record for wins during 2007 (34-21) – earning its first-ever national ranking (No. 30) and also nationally ranked No. 25 in strikeouts per nine (7.9). The 2008 squad set school records for strikeouts (441) and walks per nine (2.54), while nationally ranked No. 25 in ERA (4.13).
Mau was an assistant coach at Marist College from 2004-05, helping the Red Foxes (33-19) to the 2005 Metro Atlantic Athletic Conference (MAAC) regular season and tournament titles, and an NCAA Regional appearance. He coached 2005 MAAC Pitcher of the Year, Chris Tracz, and 2005 MAAC Relief Pitcher of the Year, Rob Ryan.
Mau got his start in collegiate coaching at Charleston Southern University, serving as the pitching and catching coach during 2003. The Buccaneers featured Big South Player of the Year, R.J. Swindle, and Robert Parnell, both MLB draft picks who played in the major leagues. He also coached the pitchers for the South Carolina Diamond Devils 18U program during the falls of 2001 and 2002.
Mau was a standout pitcher for the College of Charleston from 1998-2001 (13-10, 3.66 ERA), after one year at Flagler College in Florida (1996-97). He played two seasons in the Florida Marlins organization (2001-02), before a year in the Independent Frontier and Southeastern Leagues (2003).
The Lake Mary, Florida native earned his Bachelor of Arts degree in Communications from the College of Charleston in 2000. Mau and his wife, Leslie, have a daughter, Grace (9) and a son, Gabriel (5).