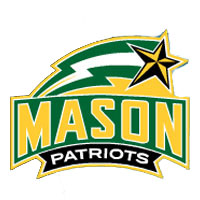 George Mason assistant vice president/director of athletics Brad Edwards announced former UVA All-American Jessica Morgan as the fourth head women's lacrosse coach in program history. Morgan has spent the last four seasons as an assistant coach at her alma mater, a perennial NCAA championship contender.
"In our search we were looking for a coach that could bring Mason back into the national conversation and compete at the highest level," said Edwards. "Jessy has a national championship pedigree as an All-American player and an NCAA National Champion. Her passion for the game, combined with her commitment to academics and her experience as a coach and player makes her the right person to lead our program."
"I am incredibly excited to join George Mason Athletics and the Atlantic 10 Conference," said Morgan. "The University is situated in such a perfect location offering so much to student-athletes both on the field and in the classroom. There is great potential for this program to be nationally competitive and I look forward to leading it into a new era."
A recruiting and defensive coordinator for the Cavaliers, Morgan has coached two All-Americans and two defensive All-ACC players in her four seasons as an assistant. Each season Morgan has been on staff, Virginia earned NCAA appearances, including a 2014 NCAA Semifinal appearance, and a national ranking as high as 4th. Recognized as a top recruiter, she played a significant role in securing the third-ranked national recruiting class in 2013.
As a student-athlete, Morgan helped Virginia advance to the NCAA Championship three times and win the 2004 NCAA Championship. In her tenure as a player she helped the Cavaliers win three ACC titles. She anchored a Cavalier defense that finished the 2006 season ranked sixth nationally in scoring defense. Morgan, named team captain as a senior, finished both her junior and senior seasons ranked third on the team in ground balls and second in caused turnovers.
The Baltimore, Md., native began her collegiate coaching career at Howard University where she was the head coach for the Bison for two seasons, 2009 and 2010. She recruited and coached the 2010 National Lacrosse Conference (NLC) Attacker of the Year, Desiree Cox, two NLC All-Academic Team members and three NLC All-Tournament Team honorees.
On the national scene, Morgan was a two-time USA Developmental Team member and was voted the eighth-best African-American lacrosse player of all-time by Lacrosse Magazine in 2010.
Additionally, Morgan was the US Team selector for the 2012 gold medal team. She was recently inducted into the McDonogh School Hall of Fame in 2014. She conducts summer lacrosse camps for girls in non-traditional lacrosse areas all over the country as well as serving as the director of the Cavalier Lacrosse Club for girls.
Morgan earned her bachelor's degree in English from Virginia in 2007.