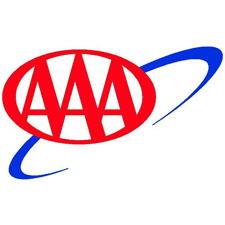 The national average price of gas this week reached a high of $3.70 per gallon, which was the most expensive price since March 20, 2013.
Gas prices have increased an average of 42 cents per gallon (13 percent) since early February with the national average up 76 out of 82 days.  The national average price of regular grade gasoline dropped a penny this week to $3.68 Friday, yet remains 12 cents more expensive than one month ago and 15 cents higher than a year ago.
The national average increased about 14 cents per gallon in April, which was the largest increase for the month since 2011. Gas prices have increased primarily due to relatively tight supplies caused by significant refinery maintenance, the regulated switchover to summer-blend gasoline and rising springtime demand.
Ongoing geopolitical tensions between russia and Ukraine remain a central reason for crude oil prices remaining elevated, which has contributed to higher gas prices. Additional sanctions on russia were issued this week by the Obama Administration, and market watchers will continue to monitor the situation closely for any signs of further escalation that could impact global oil supplies.  Crude oil prices fell below the $100 mark mid-week.  Disappointing economic data out of China and record-high domestic crude oil stock levels helped push the commodity below the triple-digit threshold.  Friday's settlement of $99.76 per barrel, down less than $1 on the week.
In its weekly report, the Energy Information Administration noted that U.S. crude oil stocks saw a 1.7 million barrel build to 399.4 million barrels.  Gasoline inventories were up by roughly 1.7 million barrels to 211.6 million barrels, as gasoline production jumped to more than 10 million barrels per day (bpd), the highest levels ever noted by the EIA.  The stronger production levels more than compensated for the 360,000 bpd increase in demand week on week to 8.7 million bpd. Gasoline demand levels may not be considered impressive, but April 2014 has been consistently better than the plodding demand figures of April 2013.
"Drivers can't seem to catch a break with gas prices rising nearly every day since February," said Martha M. Meade, Manager of Public and Government Affairs for AAA Mid-Atlantic.  "Spring is generally the worst time of year to fill up the car, and high gas prices are hard on people hoping to take advantage of the warmer weather.  It is possible that gas prices may rise somewhat higher in the coming days, but a little relief could be in sight.  With any luck most of us will pay lower gas prices by the time everyone hits the road for Memorial Day."
The national average price of gas likely is very near its peak for this spring, and AAA expects prices to remain less expensive than last year's high of $3.79 per gallon. AAA predicts that gas prices should decline in advance of the summer driving season as the refinery maintenance season ends and gasoline production increases.  Gas prices have decreased in May two out of the previous three years for an average decline of eight cents per gallon. The national average typically declines through early summer after reaching a peak in mid-spring.
CURRENT AND PAST GAS PRICE AVERAGES
Regular Unleaded Gasoline (*indicates record high)
 

5/4/14

Week Ago
Year Ago
National
$3.68
$3.70
$3.52
Virginia
$3.50
$3.52
$3.36
Charlottesville
$3.47
$3.48
$3.26
Norfolk Area
$3.55
$3.55
$3.35
Richmond
$3.46
$3.49
$3.34
Roanoke
$3.42
$3.44
$3.25
Crude Oil
$100.60 per barrel (at Friday's close)
$104.30 per barrel (4/18/14)
$93.64 per barrel

(4/25/13)