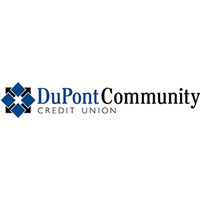 DuPont Community Credit Union (DCCU) recently announced the winners of its annual scholarship contest. For the 19th year in a row, DCCU awarded $1,000 scholarships to one graduating senior at each of the 19 high schools in the DCCU service area. Additionally, scholarships were awarded to one student who attends private school and one adult student continuing their education. A total of $21,000 in scholarships was awarded.
Students were asked to write a 300-500 word essay that demonstrated their understanding of the credit union governance structure, as well as the role credit unions play in the lives of its members and the community.
The 2014 winners are:
Meghan Beard

Parry McCluer High School

Madelin Bender

Waynesboro High School

Jessica Bergan

Broadway High School

Julia Billingsley
Bath County High School
Breanna Bosley

Turner Ashby High School

Ny'Asia Brooks

Harrisonburg High School

Derek Bruce

Stuarts Draft High School

Morgan Chestnut

Fort Defiance High School

Rush Earman

Rockbridge County High School

Katie Ellen

East Rockingham High School

Paige Fisher

Highland High School

Katelyn Foltz

Central High School

Casey Gailey

Riverheads High School

Brittany Goldman

Stonewall Jackson High School

Jonathan Kloosterman

Strasburg High School

Tyler Koch

Wilson Memorial High School

Sarah Kullman

Robert E. Lee High School

Rebekah Morris

Afton Christian School (Private School Category)

Makena Rafferty-Lewis

Spotswood High School

Samantha Savage

Buffalo Gap High School

Kristy Wertz

Adult Category
For more information about our scholarship winners, including an excerpt from each essay, visitwww.mydccu.com.