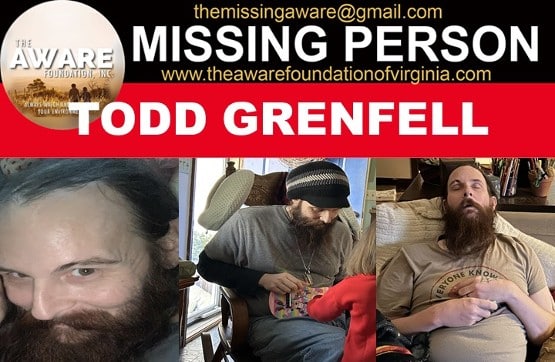 The Chesterfield County Police Department is attempting to locate a missing 43-year-old male.
Todd Grenfell was last seen at his residence at 2126 Esquire Road in North Chesterfield on Sunday. According to his wife, he walked up the street to a friend's house and never returned home.
She received a phone call on Monday from someone that claimed to be her husband but she wasn't sure if it was him on the phone. This person said he was at a location in downtown Richmond.
Grenfell has several medical conditions that require medication and may be in need of medical attention. His family is concerned for his well-being.
If you have any information on Grenfell's whereabouts, contact the Chesterfield County Police Department at 804-748-1251. Case # 2302260417