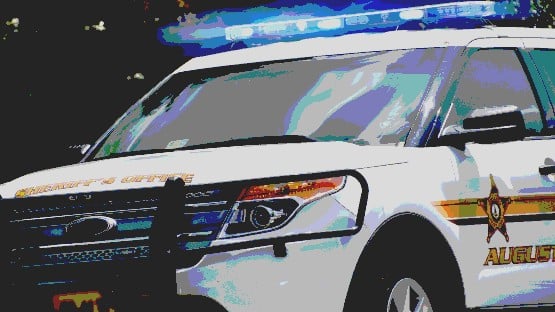 The controversy over the carport installed at the home of a former K9 officer with the Augusta County Sheriff's Office appears to have come to a happy ending.
Augusta County Sheriff Donald Smith told AFP on Friday that "the carport has been purchased by the Virginia Police K9 Association and will remain where it is."
This bit of good news comes after Smith had come under fire last week with the public release of a letter that the sheriff had sent to the former K9 officer, Dennis Reynolds, informing Reynolds, who left his job with the sheriff's office last month, that he would be on the hook for $3,245 for the cost of the carport that was installed at Reynolds' private residence in 2018, and that if Reynolds didn't want to pay for the carport, it would be removed.
The request in the letter came across as heavy-handed to one a frequent critic of Smith, Scott Cline, who raised the issue with the carport at last week's Augusta County Board of Supervisors meeting.
Noting that the community effort to raise $19,000 to retire Rico, the K9 that had worked alongside Reynolds, had come to a successful conclusion, Cline said at the meeting was that it was his understanding that Reynolds was being asked "to raise another like $3,000 or $5,000, or the county's gonna come in and tear up the pad."
Smith said in a news release last Friday that Cline had accused him in his remarks at the BOS meeting of "intentionally raising the cost to retire Rico in an effort to stop the retirement," and addressed what he termed was the "false narrative" that "Rico is being used to force former deputy Dennis Reynolds to pay for the carport."
"This is simply not true," Smith said.