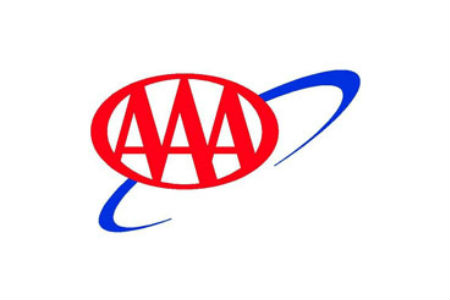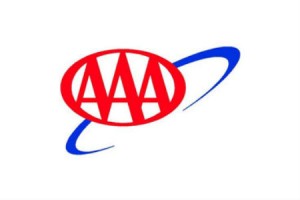 AAA Travel projects nearly one million (964,305) Virginians will journey 50 miles or more from home during the Labor Day holiday weekend, the highest volume for the holiday since 2008 and a very slight increase of  0.5% over 2013.  Most travelers (87 percent) will choose to drive to their holiday celebration and fill their thirsty gas tanks with what will likely be the lowest Labor Day gas prices since 2010.
Highlights from 2014 Labor Day Travel Forecast include:
Historically, when Labor Day weekend begins in August, Americans have shown a higher tendency to travel.
Consumer spending has surpassed income growth, indicating that Americans are willing to take on debt to finance a vacation.
Automobile travel will increase slightly by 0.6% with 841,634 travelers hitting the road.
Nearly eight percent of travelers (73,511) will travel by air, a slight decline (0.6%) from last year.
Travelers will encounter airfares just two percent higher than last year and daily car rental costs that remain consistent at $51.
Hotel rates at AAA Two Diamond hotels are nine percent higher than last year and Three Diamond hotels are six percent more.
The price of gasoline in Virginia, like many other areas of the country, has fallen since early July. Nationally, motorists are paying $3.43 per gallon on average for a gallon of gasoline.  Motorists in the Commonwealth, however, are paying $3.20 per gallon making Virginia the third lowest in the country to fill up at the pump.
"For the fifth consecutive year, more travelers' year-over-year are squeezing in the last bit of summer over the Labor Day weekend," said Martha Mitchell Meade, Manager of Public and Government Affairs for AAA Mid-Atlantic.  "This year, Virginia motorists will reap the benefits of lower gas prices allowing travelers to allocate excess funds to other activities."
August Average Gas Prices in Virginia
August 2010
August 2011
August 2012
August 2013
August 2014
$2.59
$3.51
$3.55
$3.39
$3.25
Consumer Spending Trends
Consumer spending is continuing to rise in spite of stagnant income growth. In the third quarter of this year spending is expected to increase 3.8 percent year-over-year, while disposable personal income is only expected to increase 1.4 percent. Reliance on credit cards, rather than increasing income, is fueling holiday travel spending this year. While economic growth is slow, consumers are feeling more comfortable taking on debt.
Airfare and Hotel Costs Rise, Car Rental Fees Flat
According to AAA's Leisure Travel Index, hotel rates for AAA Three Diamond lodgings are expected to increase six percent from one year ago with travelers spending an average of $171 per night compared to $161 last year. The average hotel rate for AAA Two Diamond hotels has risen nine percent with an average cost of $125 per night.
Weekend daily car rental rates will average $51, the same as last year. Airfares have risen two percent with the average round-trip, discounted fare for the top 40 U.S. routes costing $219, up from $214 last year.
Buckle Up, Focus and Drive Sober
AAA is reminding motorists to buckle up and drive sober and distracted free while traveling for the upcoming holiday.  According to crash facts provided by the Virginia Department of Motor Vehicles (DMV), a motor vehicle crash occurs every four minutes in the Commonwealth and sadly two people die each day on Virginia roadways.  Last year, Virginia alcohol related fatalities accounted for more than one-third (34%) of total crash deaths.
"Precious lives can be saved by just simply planning ahead for a sober driver," said Meade.  "Careless driving decisions can become deadly mistakes very quickly.  Drive sober, distraction free and buckle up."
The Labor Day holiday travel period is defined as Thursday, August 28 to Monday, September 1.  AAA's projections are based on economic forecasting and research by IHS Global Insight. The Colorado-based business information provider teamed with AAA in 2009 to jointly analyze travel trends during the major holidays. AAA has been reporting on holiday travel trends for more than two decades. More information including an infographic for the AAA / IHS Global Insight 2014 Labor Day Travel Forecast can be found here.