Sports
The last thing we need is another nWo reunion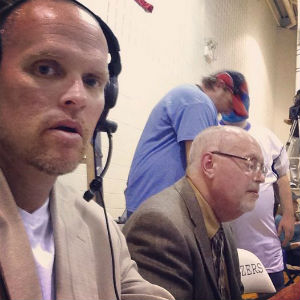 When you're nWo, you're nWo for life. Sure, we get it. Time to move on was 15 years ago, but it looks like we're going to get yet another Reunion at this week's WWE Monday Night Raw, which ostensibly is the go-home show to SummerSlam, but is going to be as much hulk hogan birthday bash as what it should be.
The nWo faction was one of the top two groupings in wrestling all-time. (A solid #2 behind The Four Horsemen, head and shoulders ahead of the rest at #1.) The only argument for nWo being at all in contention for #1 is that for a couple of years, it literally ruled the wrestling world, pushing WCW ahead in the Monday Night Wars with WWE, and involving the biggest surprise heel turn that we'd seen and ever will see, when Say Your Prayers and Eat Your Vitamins hulk hogan turned monster heel and joined up.
But that was the 1990s. Hogan turns 61 on Monday; he'd been losing his hair for 15 years by the time he'd become an nWo lifer. Kevin Nash, overrated in the ring and on the mic even in his prime, is 55, old, gray and brittle. Scott Hall, 56 in October, is alive by the grace of God, and undeserved at that, with what he's done to his body, and how he treats his fans, the business and thumbs his nose at those who for whatever reason keep giving him chances to redeem himself.
It was a nice story, the nWo, well done when Eric Bischoff wrote it and directed it, convincing Hogan to turn heel. It changed wrestling, for a short time, as it turned out, because within five years of the birth of the faction, WCW was dead, absorbed by WWE, in large part due to the hubris of the men who dreamed up the nWo storyline in the first place.
The too-cool-for-school among the wrestling cognoscenti like to say that fans who still chant E-C-W! at live events need to move on because that company, beloved as it was, went belly up in 2001. The nWo had outlived its usefulness by late 1997; it was a one-year phenomenon that got dragged on and on and on until there was no hair left on the dead horse to beat on anymore.
The only good that could come of this nWo Reunion being planned for Monday Night Raw this week would be for Vince McMahon to come out and bury it once and for all.
If there was ever a time for Vinnie Mac to bring back the Kiss My Ass Club to get those retreads to pucker for their supper, this would be it.
– Column by Chris Graham