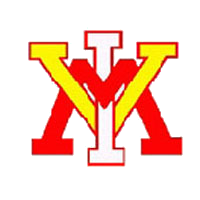 A 47th-minute goal was the difference, as the Radford Highlanders edged the VMI Keydets, 1-0, in non-conference women's soccer action Friday night at Cupp Stadium in Radford, Va.
The two teams battled to a scoreless tie at halftime, but just over one minute into the second half, an Ana Revollo shot was blocked by the VMI (1-3) defense. The ball came back to Revollo for an open second try, and she converted past VMI keeper Darien Dunham for the eventual game-winner.
Dunham finished the match with eight saves, while RU (3-2) keeper Katie McCormick finished three stops. Radford held a 26-7 edge in the shot department in a contest that was delayed two hours due to inclement weather.
When the match finally did get underway, neither team had a shot on goal until the 29th minute, when Dunham stopped Asyia Mitchell. She also turned aside Jasmine Casarez at 39:37, and those would be the only two shots on goal in the first half as the match went to halftime scoreless.
Radford had the first offensive chance of the second half, and it led to the lone goal of the night. Dunham stopped a Shannon Nasca shot, but Revollo got a chance moments later. Her blocked effort came back to her for an open shot, which she put into the back of the net for her first goal of the season and a 1-0 RU lead at 46:07.
The Keydets kept it a 1-0 match in the 57th minute, when Amy Horney was credited with a defensive save, and when Dunham stopped two shots in the 62nd minute.
VMI then had a chance in the 69th minute, but Blake Cashin was stopped by McCormick. Sydnie Bligh had a try turned aside by the RU keeper at 70:24, and, with the match still at 1-0, RU's Mitchell hit the crossbar with just over 15 minutes to play to keep VMI in the contest.
The Keydets had one more opportunity, but Bligh was stopped by McCormick at 87:13 on VMI's final shot attempt of the evening, as Radford held on for the 1-0 win.
VMI women's soccer will return to action Tuesday, when the Keydets play host to the Longwood Lancers at Patchin Field. Game time is set for 4 p.m.