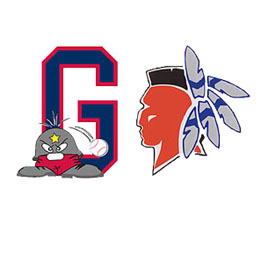 A strong outing from starting pitcher Phillip Taylor and a gutsy ninth from closer Austin Goss closed out a 4-3 win for the Waynesboro Generals over their rival Staunton Braves Tuesday night.
Taylor, a North Georgia junior, picked up the win for Waynesboro (11-3), giving up two runs on eight hits in six innings of work, striking out six and walking none.
A Michael McClellan sacrifice fly RBI put Waynesboro on the board in the top of the first. The Braves (4-8) tied it in the third on an RBI single by Hunter Thomas.
A fifth-inning RBI single by Travis Naraine and a sixth-inning double steal on which McClellan scored from third put the Generals up 3-1.
A James Vasquez RBI double in the Staunton half of the sixth cut the lead to 3-2. Waynesboro made it 4-2 on a bases-loaded walk to Colin Bennett.
It would stay that way until the ninth, when Goss, with one out, walked Thomas, then gave up a single to Gunnar McNeil that center fielder Chase Hamilton misplayed, allowing the runners to advance to second and third.
A Vasquez RBI single made it 4-3, and left runners on the corners for the Braves with still just the one out. Goss bore down and struck out Tommy Williams for the second out, and then induced a pop fly to first from Bobby San Martin to finish it out.
The save was the Valley League-leading seventh of the season for Goss, a 6'8", 225-pound freshman righthander from USC-Upstate.
Waynesboro returns home to Kate Collins Field Wednesday to host Woodstock. First pitch is at 7 p.m.
More online at www.WaynesboroGenerals.net.