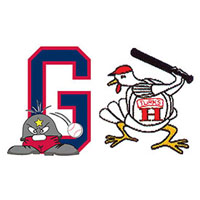 Outfielder Chase Hamilton's three run home run helped power the Waynesboro Generals past the Harrisonburg Turks 7-3 on Tuesday night.
Turks pitcher Boone Mokry had thrown four scoreless innings before the Hamilton home run put Waynesboro on top 3-1 in the fifth inning.  The Generals would not trail for the rest of the game.
A Harrisonburg rally tied the game at 3-3 after seven innings, but four runs from Waynesboro in the final two frames secured the win for the Generals.  The Turks struggled in the field, committing four errors that resulted in four unearned runs.
Waynesboro third baseman Michael McClellan had two hits with a run scored and an RBI.  The Turks were paced by centerfielder Thomas Spitz who had two hits, a run scored and a stolen base.
Phillip Taylor earned the win for Waynesboro, who improve to 3-0.  Logan Onda took the loss for Harrisonburg, who fall to 1-3.  The Turks travel to Front Royal to play the Cardinals on Thursday at 7:00 p.m.  The Generals will host the Staunton Braves at 7:00 p.m. on Wednesday night.