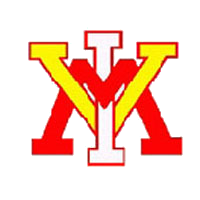 VMI basketball will be shown on nationally available networks seven times this season, according to information released Sunday. The Keydets can be seen four times on ESPN3, twice on the American Sports Network (ASN) and once on Roots TV.
The 2014-15 season's broadcast schedule begins Nov. 26 in Charleston, W.Va. when the Keydets are on Roots TV against the West Virginia Mountaineers. Fans can then see the Nov. 30 game at Maryland on ESPN3, the same internet-based network that will show the Dec. 6 contest at Mercer and the Dec. 22 game at Virginia Tech.
The broadcast slate continues on Feb. 3, when VMI plays host to UNCG on the American Sports Network. That game's date and time has been changed to accommodate the broadcast slot on the new network, launched in August 2014 and available in the Roanoke/Lynchburg area on a digital subchannel of WSET. ASN will also broadcast the Feb. 15 game against The Citadel in Charleston, S.C., another game that has seen a date change.
Finally, the Keydets will have a final ESPN3 contest on Feb. 21, when they face Western Carolina in Cullowhee, N.C.
In addition to the above, all home games and all road Southern Conference contests can be seen free of charge on the SoCon Digital Network at www.socondigitalnetwork.com and audio broadcasts of every game, including the season-opening All-Military Classic, will be available as well.