Benches clear but no blood was shed as the Harrisonburg Turks (21-22) lost to the Waynesboro Generals (21-22) 2-1. This game was the first of the best of three series in the first round of the playoffs. Tomorrow's game at Waynesboro is a must win for the Turks to keep their season alive.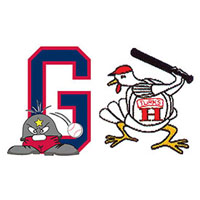 It all started with three swings of the bat and three were let go and launched over the Waynesboro dugout. At the beginning of the next inning Jarred Taylor threw a bit of an inside pitch and sparked jawing between the base coach and Taylor, benches cleared and then eventually everyone made it back to their respective dugouts.
The D/H Malik Stephens led the way for the Generals, going 2-for-4. Patrick Cromwell also did well who had a 1-for-3 performance at the plate and batted in a run. Joe Lytle went 4-for-4 for the Turks and added their lone run and Ty Andrus went 1-for-3, extending his hit-streak to nine games.
Payton Kinney (5-0) stays undefeated and gets his fifth decision of the season. He pitched a complete game, only allowing one earned on six hits. It was his first complete game of the season and the first the Turks have seen all year. Matt Young took the loss, making him an even 2-2 on the season. He pitched 5.0 innings and allowed four hits.
The Turks are back in action tomorrow night, facing the Generals at their field, where tensions will be high in a must-win game. First pitch is scheduled for 7pm. Probable starter for the Turks is Chris Farish (1-1).
WAY      0 0 0  1 0 0 1 0 0                 2 7 0
HAR       0 0 0  0 0 0 0 0 1                 0 6 0
Kinney and Bush.
Young, Stewart (6), and Juarez.
W – Kinney (5-0), L – Young (2-2)
For additional game information, go to harrisonburgturks.com