UVa. women's basketball head coach Joanne Boyle announced on Wednesday (Nov. 13) that Aliyah Huland El (6-1, wing, Randolph, N.J./Randolph High School), Lauren Moses (6-1, forward, Mount Holly, N.J./ Rancocas Valley HS) and Mikayla Venson (5-7, point guard, Arlington, Va./Yorktown HS) have signed National Letters of Intent to play for the Cavaliers beginning with the 2014-15 season.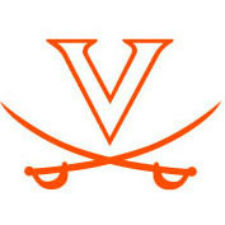 The class was ranked No. 12 by ESPN-W HoopGurlz. This is the second-straight year that Boyle has signed a top-15 recruiting class with the 2013 class having been ranked No. 10.
"I am very excited about the additions of Mikayla, Aliyah, and Lauren to our program," Boyle said. "They are quality young women and are passionate about becoming part of the Cavalier family. Beyond their talent, they all have the intangibles that will make them great college basketball players, including a competitiveness and drive to be the best. I look for all three of them to come in and elevate our program to another level."
Mikayla Venson, a 5-6 point guard from Arlington, Va., is a five-star prospect and the highest-rated recruit among the three, ranked No. 16 overall by Full Court with ESPN-W HoopGurlz listing her at No. 7 for her position. Venson participated in the 2011 U16 US National Team trials.
"Mikayla Venson is one of the best point guards in the country and possesses an infectious tenacity," Boyle said. "She is a vocal leader with great basketball IQ and has shown to be a true floor general. She has a high motor, loves the open-court game and can really shoot the ball. Mikayla will allow us to be more of a running team and will also be a spark for us on the defensive side of the ball."
Aliyah Huland El, a 6-1 wing from Randolph, N.J., another five-star recruit, is ranked by ESPN-W HoopGurlz at No. 15 at her position, while Full Court rates her at No. 23 overall. The versatile Huland El averaged 24 points, 12 rebounds, four assists and three blocks a game for Randolph High last season, playing every position on the floor. As a freshman in 2010-11, she was named a 2011 Star-Ledger Top-5 Freshman in New Jersey and 2011 earned First-Team All-Northwest Jersey Athletic Conference honors, averaging 12.7 points, 5 rebounds, 4 assists and 3 blocks per game.
"Aliyah Huland El is a long, athletic wing who is quite versatile," Boyle said. "I think she will be a nightmare to match up against. Aliyah, similar to Mikayla, is a true competitor with a lot of fight in her. She is one of the best open-court players in the 2014 class and with the ability to shoot the ball or take it to the rim. Aliyah is a great rebounding guard and can go coast to coast. Her versatility will enable her to play multiple positions on the defensive end of the court."
Lauren Moses, a 6-1 forward from Mount Holly, N.J., is ranked by Prospect Nation as the No. 75 overall recruit and the No. 20 at her position. Moses, who has already scored over 1,300 points in her prep career, was named theBurlington County Times Girls Basketball Player of the Year at the end of her junior season. Moses helped lead the Red Devils to a Central Jersey Group 4 crown as well as a Group 4 state title in her freshman season. As a sophomore, she was a First Team All-Courier-Post Player and a First Team All-Group 4 performer.
"Lauren Moses is one of the most versatile post players in this 2014 class," Boyle said. "She can really stretch the defense and is very mobile for her size. Lauren can shoot the three, take people off the dribble and play with her back to the basket. She is very skilled and is a high-energy player with good speed and rebounding skills."
The Cavaliers will graduate three seniors in May, including guards Ataira Franklin, Lexie Gerson and Kelsey Wolfe.