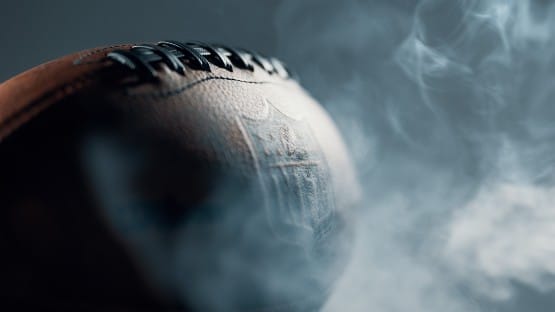 Seriously, does Fox need to be in the rotation for these games going forward?
Of course Fox is going to continue to get its hands on Super Bowl broadcasts going forward. The reason: money.
I'm thinking I'll just take those years off from watching.
I was already there before the director cut us to a shot of Rupert Murdoch and Elon Musk yukking it up in a luxury box in the second half.
Seriously, f–k both of those guys, and whoever was in the director's ear making sure he got the shot on the air.
The pregame video package telling the sanitized Pat Tillman story was … predictable.
The NFL didn't need to sell Fox on that one. Roger Goodell and the other white bread suits in the league office love doing their part to fellate the U.S. military, which has been hoping for years that we'd forget that Tillman left the NFL to fight in Afghanistan, was killed by friendly fire, and that the Pentagon tried mightily to cover that inconvenient fact up.
If these kinds of things are possible, we can hope that Tillman, a serious dude who was more likely to support the guys kneeling during the anthem than the likes of Murdoch and Musk sipping champagne and eating caviar in luxury boxes, is actively haunting all involved.
And then there were the commercials from the Christian Nationalist outfit He Gets Us. The fake-good-people outfit blew $100 million to get across its message of non-inclusive Christianity, funded by donors who also throw tens of millions of their dollars into anti-LGBTQ and anti-abortion efforts.
So what we get from Fox having the big game is, bigots pushing religion as a cover for their hateful politics, the league blowing the military, and camera time for cartoon supervillains Rupert Murdoch and Elon Musk.
And you wonder why Joe Biden didn't want to be a part of this clown show.
The B team on the mic
No offense at all to Kevin Burkhardt and Greg Olsen, who did a good enough job in the one opportunity in their lives to broadcast a Super Bowl.
But … they're Kevin Burkhardt and Greg Olsen.
Burkhardt and Olsen calling the game gave the broadcast a random Sunday in September, 4:15 p.m. ET kickoff, regional game feel.
That's mean, yes, because they did a fine job, good enough job, whatever.
It's just that, the Super Bowl needs star power more than it needs guys who can do a decent job.
The fans sucked
Philadelphia fans booed lustily when Dallas Cowboys QB Dak Prescott was named the NFL Man of the Year, and no, that's not something that we just write off as fans being fans.
Fly, Eagles, fly, indeed.
Seriously, you jerkoffs don't deserve that team.
The Kansas City fans' sin was their tomahawk chop, which, whatever.
Both fan bases can suck it.
The game: borderline great
Borderline great, you're thinking to yourself.
The game came down to a last-second field goal. That was a classic.
OK, I'll go with borderline classic, but that's as far as I can take myself.
The Eagles dominated the line of scrimmage – 417 total yards, 11-of-18 on third downs, a 72-53 advantage in plays from scrimmage.
The Chiefs took advantage of a fumble-return TD and a long punt return to negate the line of scrimmage edge for Philly.
I like that Jalen Hurts, famously cast off a few years ago by Nick Saban in favor of Tua Tagovailoa, had the game of his life in the defeat – 27-of-38 passing for 302 yards and a TD, 70 yards on 15 rushing attempts and another TD on the ground.
And how about Patrick Mahomes, limping from a high-ankle sprain suffered in the divisional-round win over Jacksonville a few weeks back, gutting himself to 182 yards and three TD passes, and the play of the game – the 26-yard scramble that got KC into the red zone just ahead of the two-minute warning, that set up the game-winning Harrison Butker field goal with eight seconds left.
OK, now that I write about the actual football game, yeah, it was a classic.
It was the rest of it – the proselytizing from Fox and the NFL, the B team announcers, the ugly fans – that'd had me worked up.